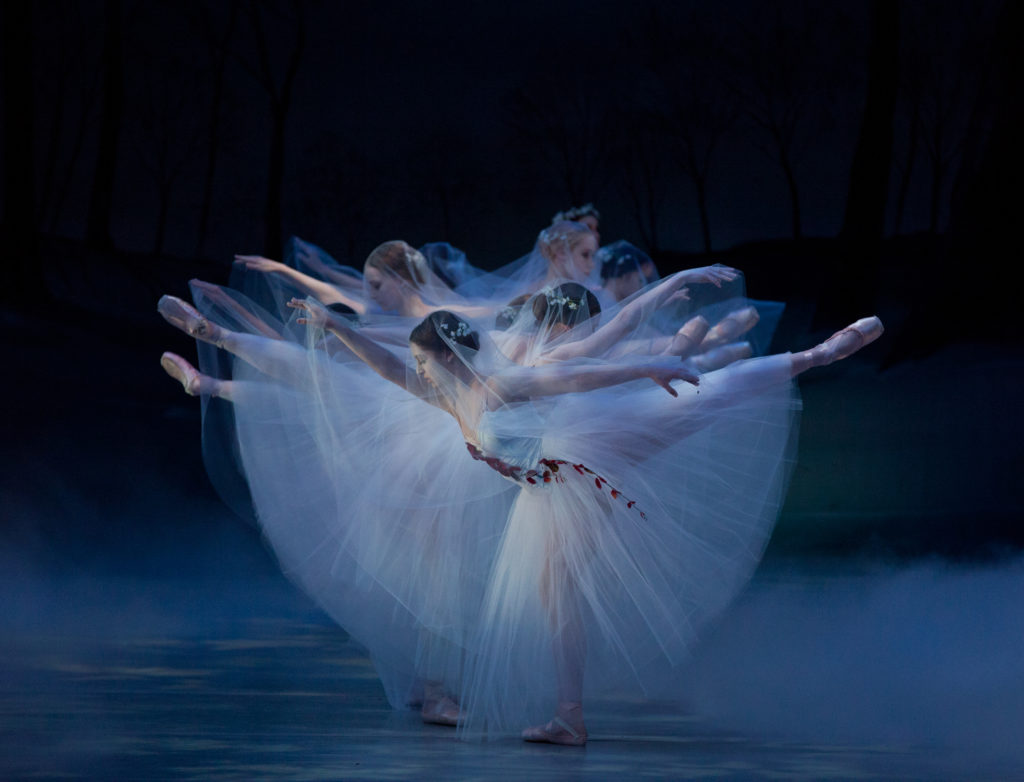 Central Pennsylvania Youth Ballet is pleased to present Alan Hineline's Giselle at the Whitaker Center this spring! This ghost-filled ballet tells a tragic, romantic story. A young peasant girl falls in love with a deceitful, disguised nobleman who is engaged to another. Giselle dies of a broken heart, but protects her lover from beyond the grave. The New York Times calls Giselle "the classic of all ballet classics," but in case you're not familiar, we're sharing 10 fun facts you need to know before attending our upcoming performance!
Although Giselle premiered in Paris, France in 1841, it wasn't until 1971 that Central Pennsylvania Youth Ballet, then known as the Marcia Dale School of Dance, debuted this classic ballet at the Carlisle High School auditorium.

In the 1971 production, CPYB faculty member, Melinda Howe danced the role of peasant in Act I, and a Wili in Act II. Her sister and former CPYB Executive Director, Maurinda Jones, danced the role of Giselle's friend in Act I, and Myrtha, Queen of the Wilis in Act II.
In CPYB's second production of Giselle in 1978, School Principal Alecia Good-Boresow danced the role of a peasant in Act I and Myrtha, Queen of the Wilis in Act II.

The Wilis in Giselle are ghostly spirits of young maidens who have been betrayed, and force men to dance to their deaths. Thus, the phrase "a case of the wilis" was born!
Giselle's "mad scene" when she discovers Albrecht's deceitfulness (and his fiancée) at the end of Act I is one of the most famous and challenging in all the repertoire for its demands on dance technique and emotional expression.

In fact, when CPYB's late Founder, Marcia Dale Weary, discussed the idea of this spring performance of Giselle with choreographer Alan Hineline, she noted, "It will take someone with a special soul."

Giselle's hairstyle – parted in the middle and pulled back tightly over the ears – became an instant hit in Paris following the world premier of the ballet, with salons consistently overwhelmed by demands for the coiffure.
Giselle was one of the first full-length ballets to be performed on pointe, allowing the dancers to create sylph-like movements, like floating or flying.
Giselle's female protagonist was groundbreaking for its time. Prior to the Romantic period, it wasn't common to have a female heroine. But in this ballet, Giselle herself is at the center of the drama, and our femme fatales, the Wilis, drive the second act.
The sets and costumes for Alan Hineline's Giselle are rented from Nashville Ballet. "We love the sets and costumes from the Nashville Ballet production of Giselle. Stephen Petipas' creative and colorful costume design and Oren Parker's sumptuously atmospheric scenic design were two things we knew we needed to have here at CPYB. I'm excited for it to all come together this spring!," says choreographer Alan Hineline.
The story of Giselle is set in Germany during the Renaissance. In the original ballet, Giselle's entrance to a waltz was intended to signify the story's location.
The second act of Giselle, also commonly known as the "White Act," is other-worldly and mystical. In the 1800s, it was common for ballets and productions to have a White Act, which often included white costumes and scenery representing spirits or a dream-like state.
The score for the ballet was written by Adolphe Adam, and the choreography is by Marius Petipa after Jean Coralli and Jules Perrot. Staging and additional choreography for the performance is by Alan Hineline, CPYB's very own Director of Artistic Programming.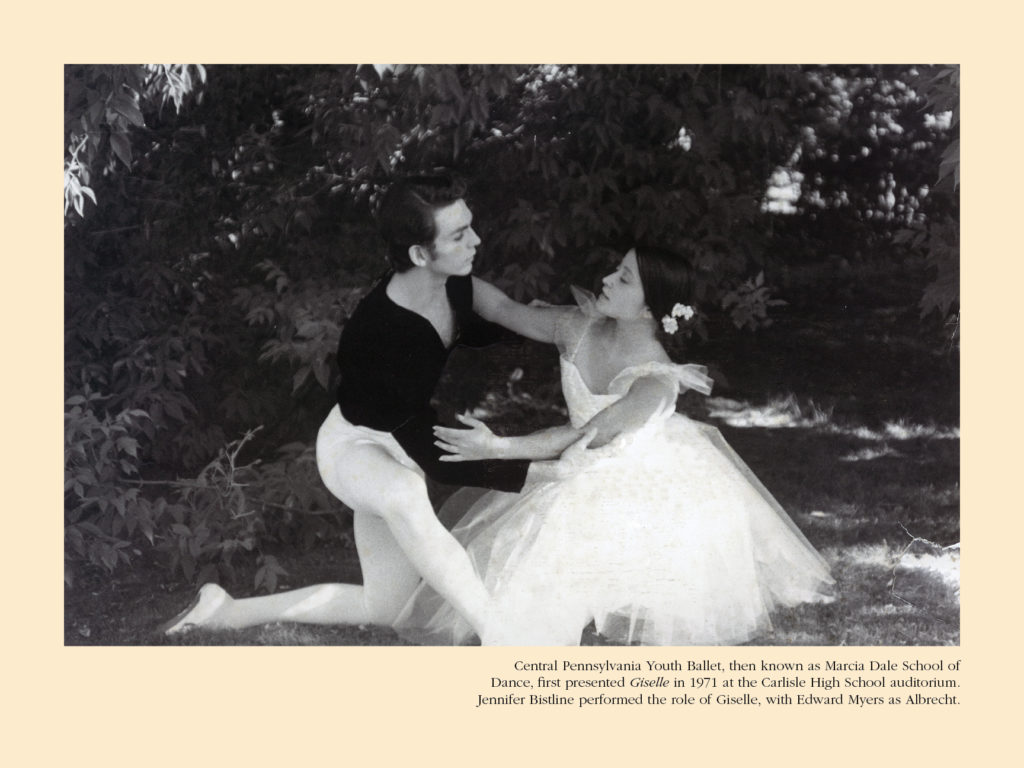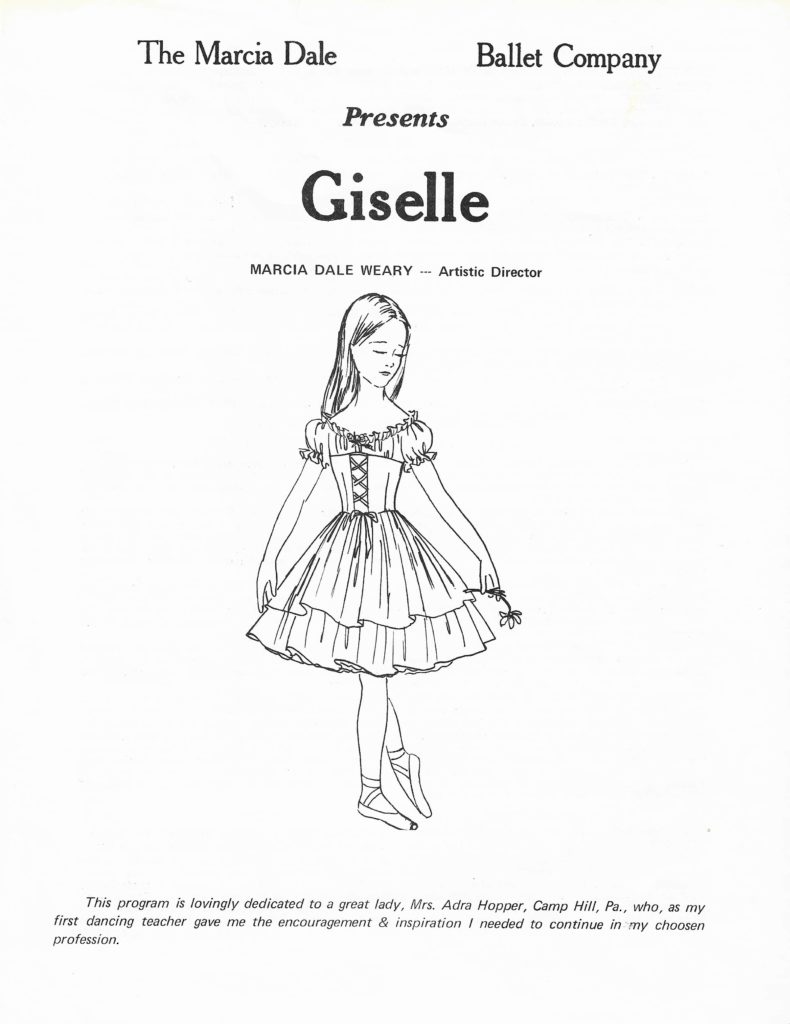 Purchase your tickets today!
Alan Hineline's Giselle takes the stage at the Whitaker Center on April 25 and 26.