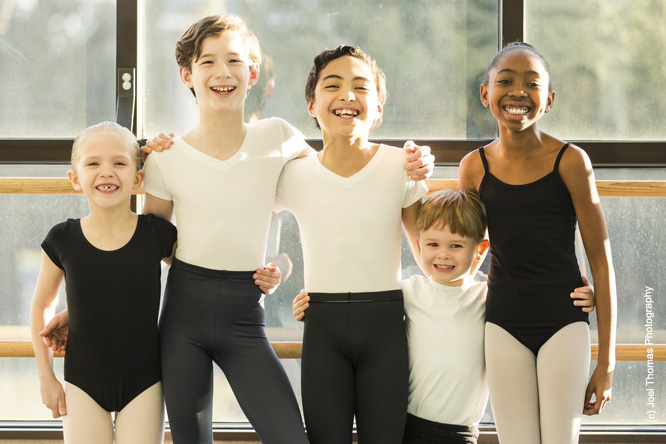 It's passionate and artistic, beautiful and elegant. It is one of the most challenging, yet rewarding practices a person can learn. Dating back to the 15th century, the performance dance, ballet, originated in Renaissance Italy and soon spread into France with the help of Catherine de'Medici. Today, it incorporates contemporary choreography, as well as classical movements that evoke emotions and feelings.
… ballet class at an early age … improves mental and emotional health, boosting self-esteem and instilling a sense of pride in their practice.
Did you know that out of all forms of dance for children, parents are least likely to enroll their child in ballet? Other dance types such as hip-hop, tap and jazz are always favored before ballet, but ballet is an excellent foundation for children who want to pursue all kinds of dance. Not only does ballet provide a solid foundation, but it also offers many other benefits as well.
Central Pennsylvania Youth Ballet's summer and academic year programs for children are ideal for students age 6 and older and teaches children the very basics of ballet including steps, French vocabulary and barre progression. In fact, starting your child in a ballet class at an early age exposes them to so much more than fluid movements and toe points. Keep reading to learn the hidden benefits ballet can instill in youngsters.
Improved Self-Esteem
Up until children reach age 3, they are full of confidence; then they slowly become more clingy and shy by age 4. The art of ballet improves mental and emotional health, boosting self-esteem and instilling a sense of pride in their practice. This self-confidence will spill over into other areas of the child's life, creating a happy, well-rounded individual.
Cultural Influence
Ballet did not start in America. Its 15th-century roots began in Italy then moved to France. For children to understand certain positions it is critical they learn the French vocabulary that goes along with it. At the tender age of 5 or 6, children will enter a world of sensory awareness and cognition, culture and learning.
Teaches Focus 
Ballet teaches little ones to focus, to follow instructions, and it also helps them gain a sense of discipline at a very young age. After all, it is of particular importance in the study of ballet to focus on your movements.
Learning new things is easier as a child than it is for a teen or adult. Take the time today to consider all of the healthy and amazing benefits enrolling your child in ballet class provides. Our beginning ballet program at Central Pennsylvania Youth Ballet is perfect for those with little to no experience. Please browse our website for more information on how to sign up.