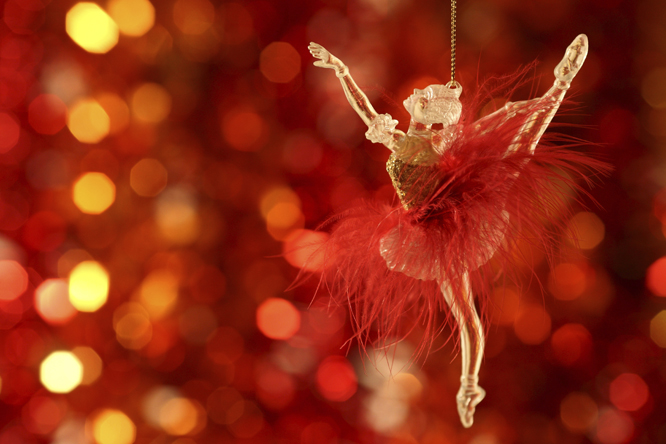 Hooray! You made it! Time for your holiday break. Some of you will travel during these next weeks. Others may stay put. Many have big plans. And, there are those who happily do not.
However your holiday shapes up, I am sure the time off and away from the studios will prove to be rejuvenating. Don't stay stagnant too long though. So that no time gets wasted and you remain productive, I have assembled this list of Five Things To Do On Your Holiday Break.
5 Things To Do On Your Holiday Break
Rest 1/3 of the time
Muscles have been pushed to their limits. Feet are battered. Joints achy. And, sleep deprivation is at its all time high. Use one-third of your time off to rest and relax. Even pamper and nurse those areas that may need extra attention.
Get back in shape 2/3 of the time
Start back easy. Be kind to your body and mind. Try some easy stretching. A brisk walk. A little Pilates. Or, yoga too. Build up from there. Begin some cardio and strength training. Barre exercises at your own pace and even a ballet class if you feel ready. Following this plan will allow your body to recover and rev back up in time to again hit the studios injury free and ready to go!
Reevaluate your goals
After you wrapped up last year's summer intensive and prior to starting your fall semester,  did you set goals for what you wanted to achieve in the studio for the coming year? If you did, great! If not, you still can. Now is the time to reevaluate, or  if needed, set your goals. Perhaps they need a little tweaking. Are you improving? Gaining strength? Doing all you can do? Hopefully you are answering YES. Answering no? What needs to be adjusted? Take the time to ensure that you are perfectly on par and on a path to attaining those goals.
Summer intensives, employment, auditions. Oh, my!
Got a calendar? Pull it out! It is time to plan, plan, plan. Oh, did I mention it is planning time? No, really and truly planning ahead will make audition season less stressful. Whether you are applying for a summer intensive or auditioning for full-time employment, same rules apply. Make a list and prioritize which schools or companies you will audition for. Be certain as you begin to schedule these auditions that you obtain approval from your director and that they are in agreement with your choices.  Auditions begin in January. So, make that list. And, check it twice.
Enjoy the prime downtime
More often than not, you spend your time nose to the grindstone. You spread yourself thin between hours spent at school and in the studio. Revel in not having to be so scheduled. Create some quality time with those you miss. Go out with friends. Stay home playing family games. See a movie. Create with crafts. Whatever you choose, soak up every second. And, let each moment and each memory fill your bucket till it overflows with love and joy.
Writer's Note: In considering summer intensives during this time off, keep in mind some schools offer incentives to apply early. To learn more about Central Pennsylvania Youth Ballet's 5-Week Summer Ballet Program click here.