For most, January 1st marks the beginning of a new chapter — a fresh slate, a chance to start over again. But here at CPYB, September 1st is the first day of our new fiscal calendar, and as such, acts as our new beginning. And we are so ready to welcome 2020 and our new academic year with open arms!
As we reflect on the year behind us, we must tip our hats to the hardworking staff, faculty and students who made it so successful. While we mourned the loss of our founder, Marcia Dale Weary, we continued to dig our feet into the ground, hold our heads high, and move forward — as difficult as it may have been.
We maintained our focus on outreach programs and creating access to CPYB; we continued our commitment to partnerships, both artistic and developmental; we successfully transitioned the leadership of the organization with the appointment of Darla Hoover as our new Artistic Director; we expanded our Children's and Primary Division to a third location at the Capital Blue health and wellness center in Enola; we executed four truly incredible performances: Alan Hineline's Cinderella's Ball , George Balanchine's The Nutcracker®, Alan Hineline's Romeo and Juliet, and Founder's Series — all of this, and so much more.
When we look back, it's evident that we were able to work together as one strong and resilient team, and for that, we are extremely proud. And we are thankful to you for your support through it all.
Looking Forward
Moving into the "new" year, we look to the future with so much excitement! We are enthusiastically pushing towards our goals to create an even better CPYB. Many new faces* have joined our faculty and staff, and we are thrilled with the skill sets that each of these individuals bring to the table.
Last week, we had the honor of welcoming 235 students, 35 males and 200 females, as we kicked off the 2019/2020 academic year. We are also proud to have awarded over $150,000 in scholarship dollars this year. We're eager to watch each of these talented young dancers shine throughout the year.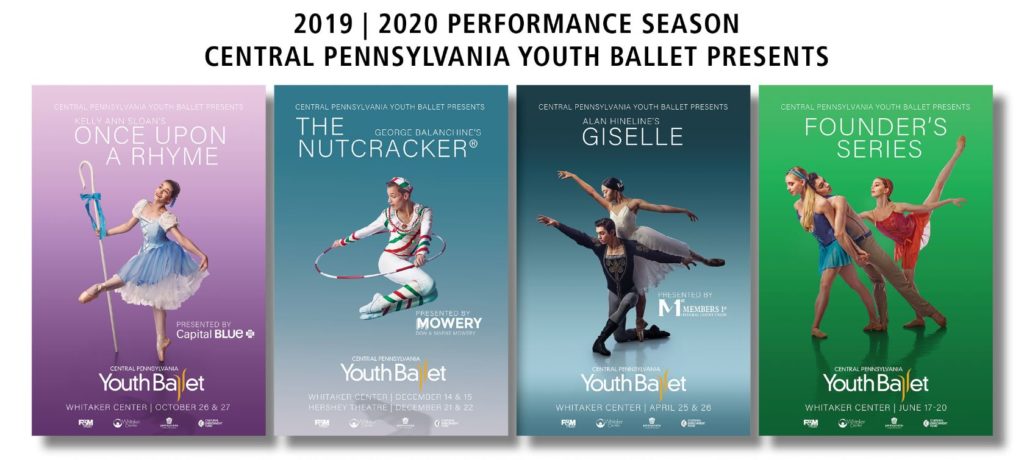 This year, our Performance Season begins with Kelly Ann Sloan's Once Upon A Rhyme! Join us and relive your fondest childhood memories when we take the stage at the Whitaker Center for Science and the Arts on Saturday, October 26 and Sunday, October 27. To purchase tickets, visit cpyb.org!
As you can see, there are so many things to look forward to as we enter this new year. That's the best part about a fresh start, right? The energy of hope and excitement for the future — and we can't wait for you to join us through every part of it!
---
*One of those new faces is me, Abby Hunt! I am the latest addition to the marketing team here at CPYB, and the newly appointed author behind this blog. As you'll see, one of our desires this year was to breathe new life into this platform. I believe that this blog is a great way to connect with each of you, and I am so excited for you to get to know CPYB — and me!