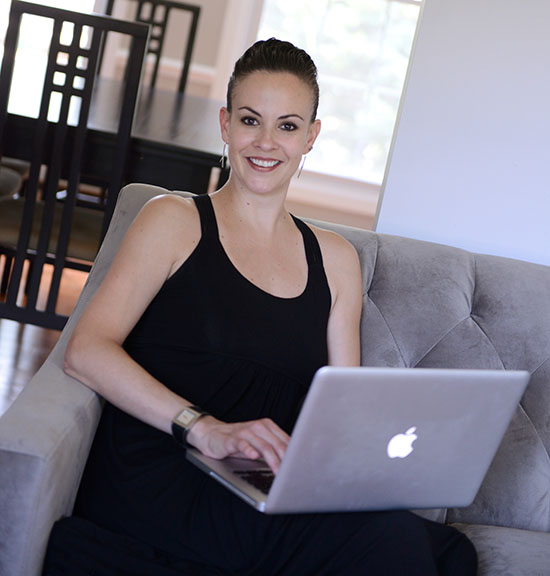 Welcome to A New Page, a Central Pennsylvania Youth Ballet blog. I'm Paige – a wife, mom, former Pacific Northwest Ballet dancer, and now blogger.
I was fortunate enough to dance with PNB for eight fantastic years. It was a dream come true to dance for such a highly regarded company that's respected worldwide for its artistic excellence. Unfortunately, my career came to an unexpected end in 2000 due to injury. I went on to earn a degree in fashion marketing and work as an assistant buyer of women's and junior clothing for Macy's.
Throughout my career, I met some of the most incredible friends, danced with unbelievable talent, and got reacquainted with the love of my life. That love is now my husband who also happens to be CPYB's chief executive officer, Nicholas Ade. Following a most memorable ballet career and marrying my soul mate, we expanded our family…the most amazing child that daily redefines the word love in our eyes (of course, I'm not biased at all!). Then there is Tina. Our dachshund that thinks she's human and offers up such unconditional love and loyalty, but packs a punch with her 'protective' bark.
I'm still incredibly passionate about this wonderful, and sometimes crazy, world of ballet! I'm taking on this blog to develop a place to share ballet experiences and insights. We'll tackle an array of topics and have great guest bloggers. So, grab your shoes and let's take some steps together!