Alecia Good-Boresow began her training at Central Pennsylvania Youth Ballet (CPYB) at age five under the direction of Marcia Dale Weary. From there she went on to study at the School of American Ballet, Joffrey Ballet and Pennsylvania Ballet. In 1983, Good-Boresow joined Kansas City Ballet, and began performing principal roles in 1985. From 1985 until 1996, Good-Boresow was a rehearsal assistant for the Kansas City Ballet, and after retiring from the professional stage in 1996, she founded and directed the Kansas City Youth Ballet (KCYB) in 1997. As an educator, Good-Boresow has taught on CPYB Founder Marcia Dale Weary's distinguished academic year faculty since 2011 and has been on CPYB's 5-Week Summer Ballet Program faculty for more than 25 years. In November 2014, she was appointed school principal of CPYB.
"Not a day goes by where she does not put her absolute all into everything she does," said Zach Boresow, Alecia's 22 year-old son, currently an apprentice at Kansas City Ballet. "Ballet very much defines her."
Alecia married Larry Boresow on January 1, 1996, and the two became loving parents to five children: Zachary, 22, Ethan, 20, Talia, 18, Haylie, 17, and Kaiden, 14.
Throughout their lives, Zachary, Ethan, Talia and Kaiden all found their way inside the dance studio. "Hands down, the source of my influence to dance stems from my mother," Zach explained. "To me, the studios and the stage have always been home. I think I sort of always knew that, even as a young child."
"My mom inspired me because she always has been so passionate about ballet," Talia added. "It made me want to grow up doing something we both could love and share in common." Talia is currently a freshman at Centenary University, where she is on an equine pre-vet track, another passion she shares with her mother! (Keep reading to learn about all the animals found at Alecia's home!)
Despite Alecia's passion for dance and the multiple ways it filled her life, she was sure to never pressure her children to get involved. In fact, Kaiden credits his brothers for convincing him to give it a shot. "They told me how much it would improve my jump for basketball," he noted. Similarly, Ethan pointed out that, although he was the last in the family to start dancing, he eventually gave it a try. "After I decided this is what I wanted to do, she pushed me in my training," Ethan mused. "She led me down a path to where I could be the best dancer I could be."
It's nearly impossible to fully describe the impact that Alecia Good-Boresow has had on her students, whether they were her own children, or dancers in Kansas or here in Carlisle, Pennsylvania. Her experience and dedication is bar-none, and her impact has truly been vast. We are so thankful to have her as part of our team here at CPYB, and we can't wait to see what the future holds for Alecia and CPYB!
Learn more about Alecia in our Meet & Greet Q&A below.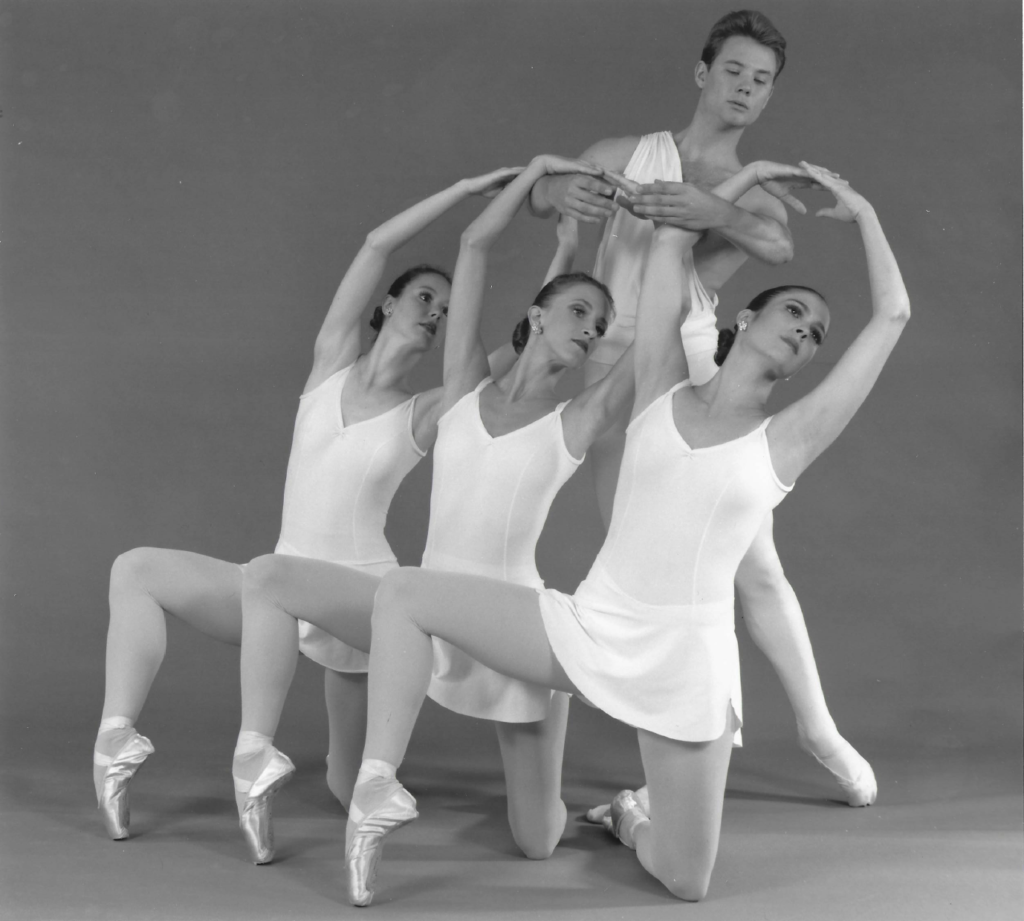 About Dance
How many years have you been at CPYB?
Pretty much my whole life! I may have even been born in the Barn! I started with Marcia at age 5 and danced here until I was 17. But I've been returning to teach in the summer programs since 1985 and moved back full time in 2011.
How did you find dance, or how did it find you?
My parents learned early on that I had way too much energy and needed to find some way to channel that energy. Marcia's sister, Rosemary, and my mother were high school friends and my mom knew that Marcia had a school right around the corner from our house.
What's so special about CPYB for you?
Everything. From my memories, Marcia, the friends I made here, the students, the faculty, Darla (my Barn sister!), and the fantastic training and performing opportunities.
What have been some of your favorite pieces to perform here at CPYB?
One of my biggest roles was Myrtha in Giselle, Snow Queen in the old Nutcracker we used to perform, and George Balanchine's Tchaikovsky Pas de Deux.
What is your favorite dance step?
That's easy! At the barre, it's rond de jambe en l'air and in the center, it's anything turning or jumping!
What's your favorite part of your day?
Morning. I love to wake up with the sun shining, peace and quiet, and a great cup of coffee.
What's a must have item in your ballet bag?
Music and chocolate.
Who are your favorite choreographers?
George Balanchine, Todd Bolender, Marius Petipa, Jerome Robbins and Alvin Ailey. I'm also currently enjoying the works of Annabelle Lopez Ochoa.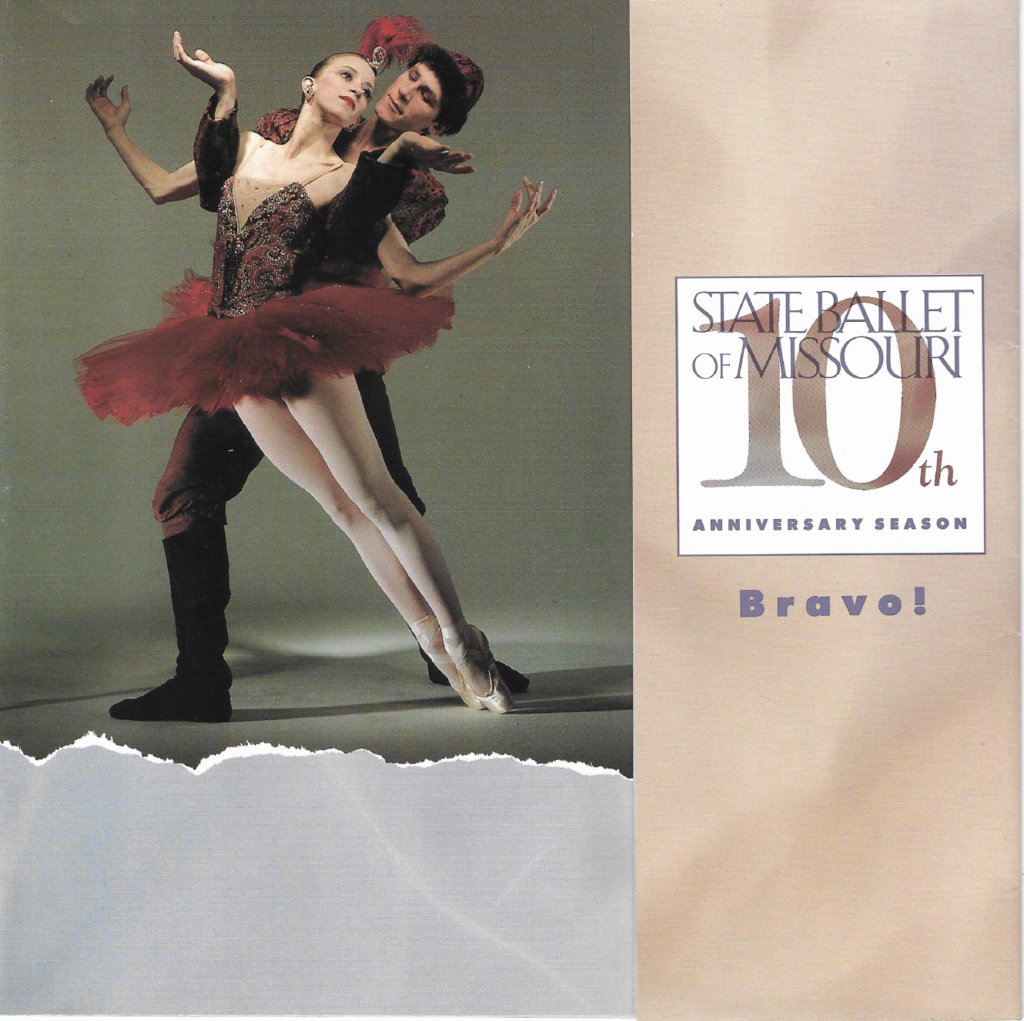 Favorites
Favorite animal?
Dogs and horses. I have 3 dogs and 2 horses — plus 3 sheep and 18 chickens!
Favorite food?
Chocolate.
Favorite quote?
"The past is history, tomorrow is a mystery, today is a gift."
Favorite ice cream flavor?
Coffee chocolate chip.
Favorite local restaurant?
I rarely eat out, but I do enjoy Grazery.
Favorite song currently?
"Stupid Deep" by Anthem Lights.
Everything Else
Where do you see yourself in 10 years?
I'm just hoping I can still see in 10 years! I would definitely see myself still teaching.
Something you could never live without?
Faith and chocolate.
Which fictional character would you be?
Mary Poppins.
Three words to describe you?
Tired, tired and tired! Just kidding! Organized, hard-working and honest to a fault.
If someone had to play you in a movie, who would you choose?
Julie Andrews!
What's the scariest thing you've ever done?
Raising teenagers!
The best advice you've ever received?
Actually, my mom once told me never to write down anything that you wouldn't want people to read. I don't think any of us would've ever realized how important this advice was back then. But in today's world with social media, it should be the golden rule! I still hold that advice true and have passed it down to my kids, most of which have followed that simple rule.
Coolest place you've ever visited?
Austria!
What's the last song you played on your phone?
Anything by Anthem Lights. I love their harmony and voices.
Your biggest fear?
Closed in spaces — I'm claustrophobic!
Any hidden talents?
Hmm, I think I'd say do-it-yourself home remodeling and redecorating projects. I can hang drywall, wallpaper, lay tile, paint, etc. I'd love to be on a fixer upper show!
What books are you reading these days?
If only I had time to read! I hardly have time to read these questions!
Have you ever cut your own hair?
Yes, many times. But the first time I did, I was 6 and Marcia got so upset because the only way to repair the damage I had done was to get a really short haircut — almost like a pageboy to even out the mess I made.
Who is your greatest role model?
Marcia, Merill Ashley, Audrey Hepburn and my grandmother.
If you had a superpower, what would it be?
The power to turn back time and visit with the people I miss most.
Describe your style.
In dress, it's "snappy casual," but I like to change things up a lot. In decorating, it's a mix of vintage/rustic farmhouse/industrial. I get bored after a while and have to redo everything!
What's one thing you want to do before you die?
Travel more and maybe skydive!
Last show you binge watched?
I don't have time to binge watch anything.
What did you have for breakfast?
The same thing every day: coffee, greek yogurt, a piece of gluten free toast and chocolate milk.
What's your dream car?
I don't have one, but I'd take a dream boat if someone wants to give me one!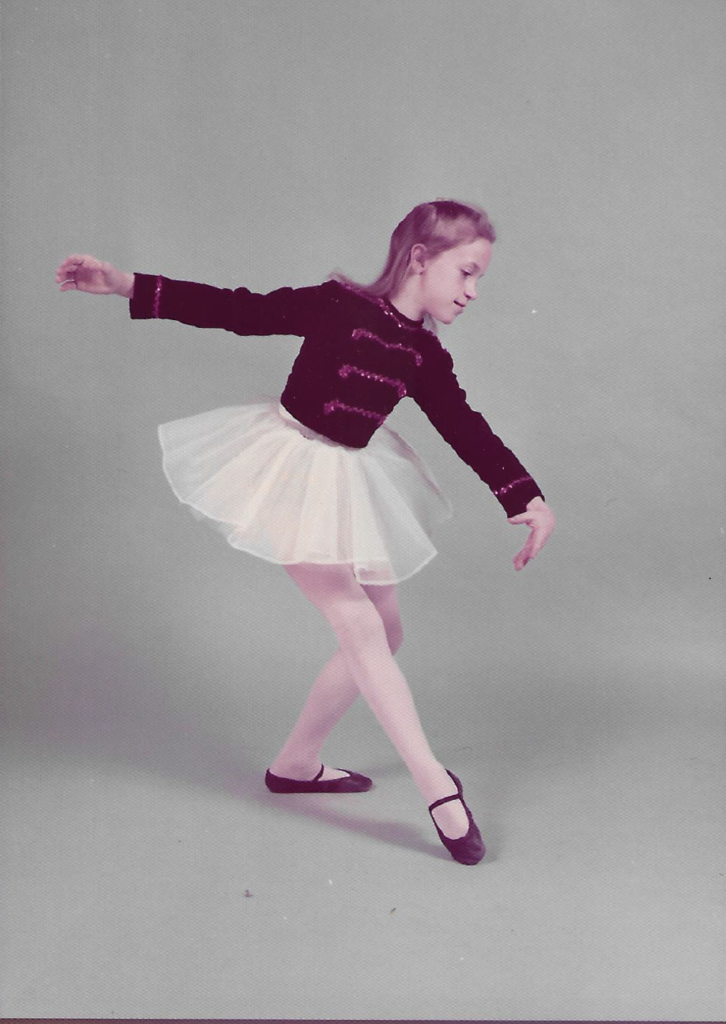 Advice from the Boresow Kids
Ethan:
There are going to be a lot of days when you get discouraged or frustrated with ballet itself. But that is when you have to push harder and remember why you dance in the first place. Being able to overcome these days can enrich your dancing, enhance your work ethic, and increase your chances in the ballet world.
Kaiden:
Keep working hard — very hard — and it will pay off.
Talia:
Don't be discouraged! It's okay to have a bad day. It doesn't mean that you are a terrible dancer and it shouldn't make you doubt yourself. Take the terrible day and turn it into tomorrow's class focus. Every day is a learning experience and every day is a challenge. Take them with confidence and continue to work hard.
Zach:
Respect the daily grind. What you put into the profession is ultimately what you will be given back, so be generous. Most importantly, do not compare yourself to the other artists. We all have our own journeys to success, as well as our own interpretations of what success means. So be generous and diligent in your work ethic, patient with the process and above all, passionate. Never lose sight of why you first wanted this.