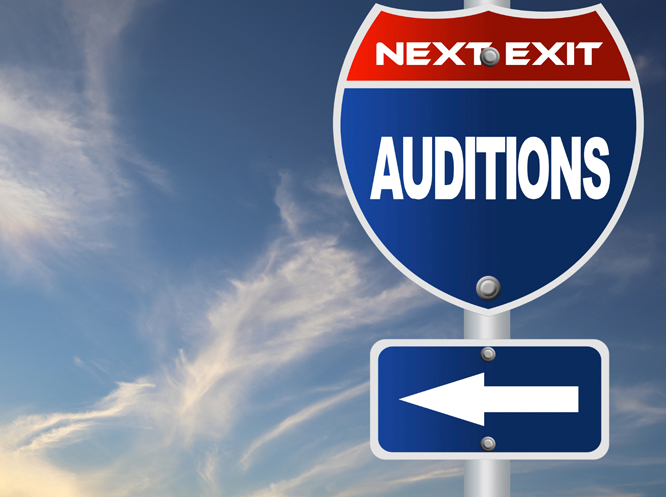 Only a few short weeks ago two employment-ready dancers approached me. Not shy at all, they asked if they could come over to the house to discuss what they need to do in preparation for their company auditions. Always willing to help, I immediately said, "Sure. Happy to have you over!"
Inquiring about when they would like to get together — totally thinking post Nutcracker, post holidays, a quieter time —Nooooo! They said, "Um, how's tomorrow?" Ha! Just like that dinner plus tutorial was indeed scheduled for the very next day.
Funny story aside, it dawned on me that perhaps they aren't the only ones wanting guidance. I wondered maybe other dancers need similar advice. Some even feeling paralyzed about the unknown and being fully audition ready.   Oh, of course, I know in the case of students at Central Pennsylvania Youth Ballet, they have the benefit of experienced teachers and mentors who deliver this type of info that goes beyond the disciplined dance training in the studios. Lucky for me, I got to be a little part of this process myself.
Audition Ready!
So here you stand. Impeccable technique. Feeling stronger than ever. Ready to land that job. Sounds like you have the complete package, right? Wrong! It takes more than feeling ready … at least at first.
Prior to attending any audition you must complete and have IN HAND the following four items. Without them, you are only a face in the crowd. Easily forgotten. You want, in fact, you need potential artistic directors to take you seriously. Follow these four guidelines and you will be all set to pound the pavement with your perfect piquès.
Resumé
Your resumé serves as your introduction to artistic directors. Clean and neat. Mere understatements. You must have a one page, impactful, dynamic and clearly defined glance at your dance experience, training and accomplishments.
Begin with your name, address and phone number. You want to be reachable, right? Following your contact information, include personal information. Date of birth, weight and height.
Dance experience. No artistic director wants to know that you danced the role of a little dwarf in a production of Snow White. Highlight only featured roles. List the name of the ballet, the choreographer, and the role you performed. It is important to note that it is totally acceptable to tailor your dance experience to a particular company's repertoire. Auditioning for a company that mainly performs classical ballet? Emphasize those roles. A company with more neoclassical or contemporary pieces? Reflect more on those parts.
Education. This is purely dance training. No academia. Your most recent school lists first. Work backwards from there. Include the school's name and years attended. If a degree was acquired, be sure to include that. Were you on scholarship? Don't leave that out. This important element communicates your worth and value to a possible employer.
Accomplishments. This section is reserved for any awards received. Maybe you were presented with an honorary gift. Perhaps you possess a dance certification. Did you win a medal in a competition you attended? List such items here.
Director's Notes: Advice from the Majors, Pointe Magazine
Headshot
Remember when I spoke earlier about being just a face in the crowd? Well, a headshot is how to get around being just that. Trust me! Spend the money. Hire a professional photographer. No smart phone snapshots. Prepare for your shoot. Arrive ready. Maintain a very natural look. Coiffed hair. Simple makeup. Basic clothing. You want your headshot to be a recognizable version of yourself. It is important to allow your true personality to shine through the photograph, as well. Again, only a professional photographer can capture that personality and deliver the best looking you there is.
Full-Body Photo
Keep this one simple! This is an opportunity to let your body composition and facility shine. Directors want to see your line, turnout and feet. An arabesque makes for the perfect shot. If you can capture a breath-taking jump, go with that.
Dance Video
A strong, albeit short, video is imperative in order for a director to be wowed by a first look at you. It is also great as a follow up reminder. Please make it no longer than 15 minutes. Include both a class and a variation portion. Men, be sure to show off your pas de deux skills, too. Your class segment should entail only work from the center. Adagio, turns, petit allegro, and grand allegro. Choose a variation that is well known and highlights movement that you find as your strengths.
What to wear? Black and white for the men. Black and pink for the women. Oh, and girls — pointe shoes are a must. No skirts, cover-ups or warm-ups. The studio should be free of any clutter, dance bags and people. You want the focus to be on you and only you.
Writer's Note: Prior to preparing your portfolio for a specific audition or sending an audition packet, review the company website. Each and every company has specifics about what it is they would like to receive from those auditioning. Some may want a full-body shot, some may not. Others want a shorter video than the 15 minutes I suggest above. Still other organizations will want a longer film. Before you compromise your chance of getting your dream job, be sure you're meeting the specifications asked of you. Merde! I'll see you on the big stage.