July 26, 2014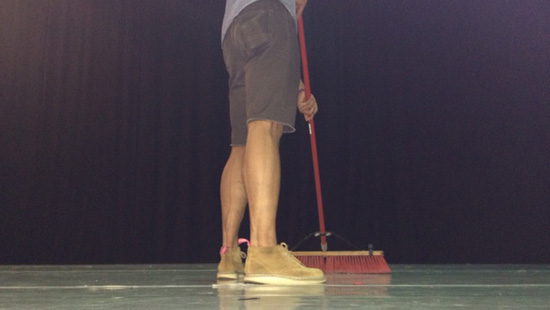 So quiet you can hear a bobby pin drop. Yet another wildly successful Central Pennsylvania Youth Ballet summer ballet program has come to a close. A swirling sea of dancers — more than 580 eager young people — flowed into Carlisle over a month ago. They circulated in and out of the CPYB studios, as well as up and down the streets and into the shops of the historic downtown community. The dynamic and vivacious dancers' enthusiasm could be felt in the air.
Bidding adieu can be bittersweet.
The summer started with a dose of inspiration. Coupled with an orientation program and welcome buffet, students began their five weeks of training by attending the final shows of the June Series production, a showcase of CPYB's vast repertoire performed by year-round academic students. Hot on the heels of June Series was a lecture demonstration and a breathtaking performance by dancers from the New York City Ballet the very next week.
Energized, the students remained inspired. Each week of their training built upon the last. There was no lack of hard work and improvements were evident. Taking at least 16 ballet classes per week is not an easy task. With all-out drive and determination, students took ballet, pointe, partnering, modern, and men's class to further develop the strength and talent that each brought with them to Carlisle. I am so proud to have been able to witness what was accomplished here in just a few short weeks. Every single student should give himself or herself a hardy pat on the back. Or better yet, one spectacular saut de chat to celebrate their achievements!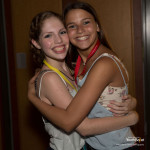 Dancers from 37 states and five countries forged long-lasting friendships through the rigors of their daily schedule, nights spent hanging out in the dorms, walks to the local Massey's Frozen Custard, and a laughter-filled trip to Hersheypark. They are returning to their hometown studios with improved technique, an understanding of the importance of expression in performance, and great memories.
Bidding adieu can be bittersweet. While we are sad to see these incredible young people leave, we know each is leaving technically stronger than when they first arrived. And as always, we remain hopeful that we shall see them again.
#CPYBsummer