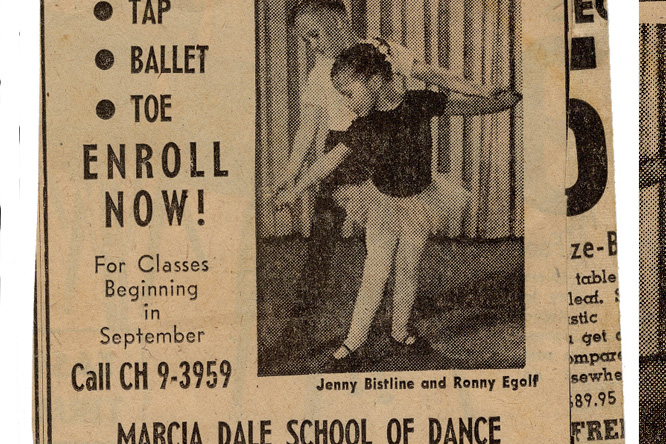 Ask Marcia Dale Weary if her ballet school was always intended as a preprofessional training ground, and she shares a story. As a child, she would sit outside and pretend that she was going to dance class.
"When children go to piano lessons, you don't want them to bang on the piano," she says. "You want them to learn technique. And the same with ballet. I want them to learn the real thing, not pretend the way I did. This has to be the real thing."
In 2016, Central Pennsylvania Youth Ballet celebrates 60 years of excellence in ballet education. At the helm those six decades has been its founder, Marcia Dale Weary. She has had devoted support from family, teachers, staff, parents, dance lovers, and students themselves, but Marcia, as she's known to all, is the guiding light.
The beginning
From childhood, dance has been a constant in Marcia's life. Her father learned ballroom dancing in military school, and Marcia would stand in dance hall balconies and watch her parents twirl to the music of big bands.
"They looked pretty when they danced," she says.
She started teaching dance even before she had her own teacher. "I had a little group of children, and I taught them little dances that I made up," she recalls.
Marcia finally enrolled in dance school at 14, when the family moved to Carlisle. But the school taught a combination of Hawaiian, tap, and baton along with ballet, and only half an hour a week each.
"I was their star pupil after a couple of years, making up choreography," she says. "I thought I was something. They took me to New York, and I thought they'd welcome me with open arms."
Instead, at an audition for legendary educators Arthur Mahoney and Thalia Mara for their Ballet Repertory Workshop, the gruff ex-cowhand Mahoney scoffed, "Where did you take? You don't know anything!"
"He brought all the teachers in to see how I didn't know anything," Marcia remembers. "So I had to start all over again."
Founding a school
Marcia first taught with the school in which she herself started, but she knew that ballet required more than one lesson a week. No more pretending. Perfecting technique meant doing the same move tens of thousands of times. She enticed students by offering one class a week for $6 a month, and any additional classes for free.
"I wanted them to have the learning experience that I didn't have," she says. "I thought, 'When they go to New York, they're going to be really welcomed with open arms.'"
Initially, the school taught tap as well as ballet. Audiences loved the school's story-based tap shows, and Marcia would sneak in ballet vignettes. Gradually, audiences learned to appreciate ballet, and by the early 1960s, CPYB focused solely on ballet training.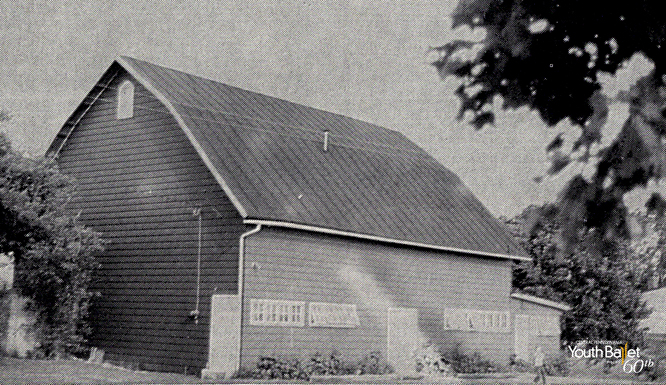 The Barn
In the restrooms of The Barn, students decorated the wall tiles. "Dance is a journey," says one. "To be and not to seem." "Nothing happens unless first a dream."
The dream that became The Barn, CPYB's first studio and still in use, started with the search for a space the school could call its own. In those days, the school was a family affair. Sister Sandy helped run the summer program. Mom Melva Grace – nicknamed "Petie" for her petite size – managed business affairs. Dad Dale pitched in wherever he was needed. "He loved the children," Marcia says. "He could pick up a baby that was screaming and crying, and they'd stop crying."
After she and her father looked at hundreds of spaces, the sheep barn behind the Weary home came up for sale. Marcia, Sandy, Dale, and a student's father renovated to create the first studio.
"I thought it was wonderful," Marcia says now. "It was my space. Look how small it is now, but I thought it was big."
From The Barn came "Barn Babies," the CPYB students who take their first ballet steps as small children. Today, the walls are lined with photos of those who went on to greatness. Marcia cites names as she passes the pictures. "Lisa de Ribere, Michael Owen, Sean Lavery. They all came out of this studio."
The students
Even while audiences clamored for tap dancing, students "found out that ballet was much more challenging," says Marcia. "They loved the tap. That was fun. But ballet was a challenge. You had to think, and when you accomplished something, you really accomplished something. It was a great reward."
Some students come from extreme hardship. Through their own determination and help from CPYB staff, including times when teachers like Darla Hoover drove to pick them up for class, they overcome obstacles and experience the joy of achievement through dance.
CPYB graduate Cameron Essis Gildea, Class of 2016, is a Barn Baby who appreciated the world-class school in her hometown. "I'm very grateful that it's been around for 60 years and I got to be a part of it for 12 years," she said as she prepared to study with Pacific Northwest Ballet.
"Ballet makes you have beautiful thoughts and be in a beautiful world … and I'd like that beautiful world to expand."
A reputation grows
While other global ballet schools select only those students with perfectly suited bodies, CPYB accepts all comers. The open-enrollment, no-audition policy helps make CPYB "more than a school," says CEO Nicholas Ade. "If you're willing to do the work, the door is open to receive wonderful classical ballet training."
"There's no place like it in being able to do what we do and teach how we teach and support kids in an endearing and nurturing way," he says. "It's the best of both worlds. We're everything to kids in needing to be their mentors, needing to be their teachers, sometimes their disciplinarian, sometimes the one who picks them up when they're down."
A dedicated team powers the school. Whether each staffer teaches in the studios, designs for productions, or runs the business, everyone must "have a love for ballet and want to make it grow," Marcia says.
CPYB alumni also feel compelled to help CPYB grow. Julian Duque, now a corps member of Miami City Ballet, is leading other alumni in raising funds for needs-based scholarships, because "there's so much talent on earth that a financial situation shouldn't be a reason why they can't learn."
"All Marcia wanted to do was teach children and make them ballet dancers," Duque says. "That's her vision. That's what she did."
A beautiful world
The CPYB 60th anniversary celebration features a live jazz band, performing swing-era classics for dancers performing Alan Hineline's Roseland Pictures. It's as if CPYB has come full circle, from Marcia's awe over the grace and glamor of her parents twirling on dance hall floors, to tomorrow's generation of dancers paying tribute to yesterday's elegant ballrooms.
The arts, says Marcia, "could change our country." Her students don't just study ballet. They paint and draw. They play instruments. They attune their movements to the music around them. She has learned in 60 years that "you can have a beautiful world that exists within, sometimes, a frightening world."
"Ballet makes you have beautiful thoughts and be in a beautiful world," says Marcia Dale Weary, "and I'd like that beautiful world to expand."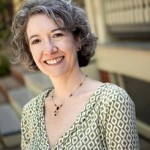 Diane McCormick is a Harrisburg-based writer and lifelong lover of the arts. She is a regular contributor to the Harrisburg Patriot-News/pennlive, Harrisburg Magazine, The Burg, and Susquehanna Style.