Tapped for leads … four Central Pennsylvania Youth Ballet dancers discovered new strengths in The Legend of Sleepy Hollow.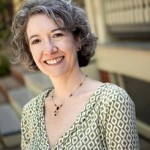 Welcome back, Diane McCormick, our guest blogger. Diane touched base with the Central Pennsylvania Youth Ballet alumni who performed Katrina Van Tassel and Ichabod Crane in the 2002 and 2005 productions of Alan Hineline's "The Legend of Sleepy Hollow." Reading her post it became apparent to me that these dancers' involvement in "The Legend of Sleepy Hollow" mirrors CPYB's mission to inspire, educate and enrich lives through the training and performing of classical ballet.
Enjoy hearing from Marisa Keller Krejcarek, Carli Samuelson, Leta Biasucci, and Owen Thorne as they describe the experiences they had with this wonderfully mysterious, romantic ballet.
Marisa Keller Krejcarek was a shy girl pushed beyond her comfort zone. Owen Thorne was, in his words, "immature. A boy." Carli Samuelson discovered the character behind her precise technique. Leta Biasucci learned to lose herself in performance, leaving behind the hours of practice and letting her artistry emerge.
Audiences first encountered the mystery and romance of Alan Hineline's The Legend of Sleepy Hollow with Central Pennsylvania Youth Ballet's world premiere in 2002. The ballet, with music by Emmy-winning composer Lanny Meyers, was revived in 2005. After dazzling audiences in productions nationwide, it returns to CPYB in 2014.
Tapped for the leads in the early productions of this new ballet, slated to work with the choreographer himself, four Central Pennsylvania Youth Ballet dancers discovered new strengths. All were chosen for their proven capabilities, but at CPYB, they were also driven beyond self-perceived limits. Each emerged with newfound confidence and skills that propelled them to professional careers.
Marisa Keller Krejcarek was 'Sleepy Hollow's' first Katrina Van Tassel, the town beauty and the cause of friction between awkward teacher Ichabod Crane and bully Brom Bones. Rehearsing the climactic trio, where Katrina shows her feelings for each suitor, Hineline was "always pushing me for more and more and more," she says now.
"I was a naturally shy girl, so to show the emotional side, he pushed me to go beyond, and I feel like I really grew," says Krejcarek, a former dancer with Pacific Northwest Ballet and Cincinnati Ballet, and now the lead dance instructor and director of the dance program at St. Andrew's School, an independent K-12 school in Boca Raton, Florida. "I embraced everything he taught me. He knew I was capable of it."
Owen Thorne, the 2005 Ichabod Crane, admits he was at a turning point. He remembers "being pulled out of class and told, 'You'll either be something, or nothing.'" Getting the lead in a full-length, original ballet sharpened his focus. Most critically, he worked in a safe environment, where rehearsals often felt like performances, instilling "the need for consistency."
"I can't just dance the Ichabod Crane solo once and say, 'Okay, I've got it,'" says the coryphée dancer for Scottish Ballet. "I have to be able to do it in rehearsal Monday, Tuesday, Wednesday, Thursday, Friday, for weeks in a row, and then perform it. At the Scottish Ballet, we have 150 performances a year. Doing it once isn't going to cut it. You have to do it 150 times well."
Carli Samuelson, Thorne's Katrina and now in the Pacific Northwest Ballet corps de ballet, realizes that the excellence demanded at CPYB mirrors the pressure facing professional dancers. Still, those demands were paired with the support needed to be comfortable as Katrina, allowing her to "give it my all, or what I thought was my all."
"When you're in a company, if the director starts disliking the way you're dancing, he or she can fire you," says Samuelson. "You always have to try and be on top of your game, because you never know what the director's thinking. You always want to impress."
Leta Biasucci, a 2005 Katrina, realizes now that "having the opportunity to learn any full-length ballet is a huge honor and privilege." As Katrina, she discovered her ability to "do things with authority." Now in the Pacific Northwest Ballet corps de ballet, she says that dancers must "go on and be present, move on and maintain confidence."
"You can only do the best that you can. You can only do the steps and do them well and be humanly present. You can't take it with you. Whatever you give on stage is it."
All agree that CPYB stands alone among dance schools, fostering a professional atmosphere with comparable opportunities, such as the chance to study full-length ballets under the original choreographer and composer. And yet, CPYB was also a place where they could learn by testing their limits.
Keller Krejcarek believes she is perpetuating the CPYB tradition in the dance program she co-founded. Whether or not her students become professional dancers, they are getting "the golden ticket. They're learning discipline and an incredible art form, and a way to express themselves through movement."
"CPYB was the best place in the world to train," she says.
CPYB teachers expected Thorne to give his best, "and they wouldn't accept anything less."
"If there's one lesson I learned, that was it – learning how to want the best from yourself and not accepting anything else, and not compromising," he says. "Others may be more talented, but I'm willing to work harder. Do the best I can. That's what the dancers from CPYB learn."
Writer's Note: Central Pennsylvania Youth Ballet will present the revival of The Legend of Sleepy Hollow on April 12&13 in Harrisburg, Pa. For more alumni who are currently dancing professionally, visit Alumni in the Field.
M. Diane McCormick, www.1goodfreelance.com, is a Harrisburg-based writer and lifelong lover of the arts. With a background in theater, she has no dance training but did recently execute some fancy footwork while handling a 10-foot-long python for a Harrisburg Magazine story.