Full run-throughs with a tweak of this step here, correct spacing there …
That's right! The choreographers of Central Pennsylvania Youth Ballet's FirstSteps, CPYB Student Choreographic Workshop, are getting ready to premiere their new creations on Saturday, February 1. Each choreographer, selected by CPYB's artistic leadership, was given only nine days (including one snow day) to combine what they learned from Alan Hineline's choreographic composition classes, select their cast, and oh yes, put actual movement and steps to their music selections.
There is quite a diversity seen among the choreographers in this year's FirstSteps program. Two young women and two male students with individual approaches to creating a new work. Ages that range from 14 to 24 years. Combined they tally more than 34 years of ballet training. Each with a different background; all four with exciting paths stretched out ahead of them. Even with the differences, my guess is each choreographer will have one goal in mind once their piece hits the stage.
I invite you along as I set out with my own goal of getting to know more about what has certainly been and continues to be a highly educational, experiential and inspirational time for these Fab Four!
Angelito Anacan | His Source of Inspiration ~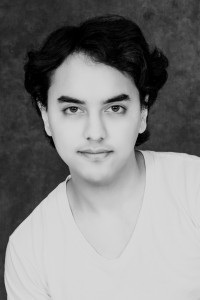 I definitely draw inspiration from a lot of contemporary/neo-classical artists. If I had to name a few, I am drawn to Jiri Kylian, Nacho Duato, Jorma Elo, Kenneth MacMillan, Frederick Ashton, Roland Petit, and Jerome Robbins.
The dancers within this school inspire me daily with their discipline, ability and passion to dance. As a result, I am driven to challenge them to push past comfortable boundaries and even beyond with their dancing. I have found FirstSteps to be a great introduction to choreography. I am looking forward to applying what I have learned during this process to future opportunities.
EmmaRose Atwood | What She Wants the Audience To Take Away ~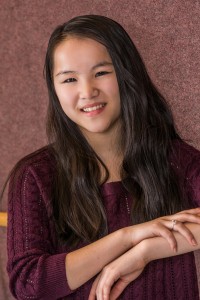 When the curtain closes at the end of my piece, I want my audience to have an uplifting feeling. My music is very light and happy toward the end of the ballet. It is like spring has finally come, and I want the feeling that the music portrays to stay with them when they leave. I know the weather has been so cold and miserable this past month. Hopefully, my ballet will take the audience's mind off that and make them feel like spring has come early. I want them to be in touch with the movements of spring and feel like joining in. Let the spring breeze carry them away!
Justine Essis Gildea | An Amazing Opportunity to Choreograph ~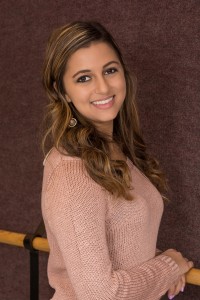 I am very honored to have been given this invaluable opportunity to choreograph on my peers. Throughout my years of study, I have been fortunate enough to observe and execute the steps of many choreographers. It is so rewarding to be able to take all these years of experience and experiment and showcase the next generation of possible professional dancers. I am able see the joy in their eyes while they interpret new types of movement. I am so grateful and blessed to be part of FirstSteps for the second time and watch the ideas in my mind come to life on a larger canvas. Choreography is teaching me life skills that I can incorporate in any aspect of my life.
Simon Hoke | What He Hopes To Gain From His FirstSteps Experience ~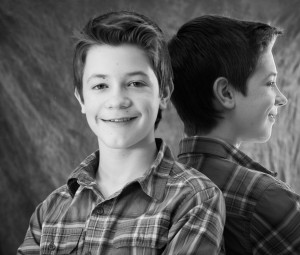 During this entire choreographic experience, which includes the preparation since early December, I hope to learn what defines a choreographer. As the weeks progress, I hope to learn how to work with twelve or more dancers as a reflection of my artistic preferences and style. I love the learning experience because so many aspects of choreography are brand new to me, even though I have been in the same situation from the other perspective as a dancer. FirstSteps is teaching me what goes into the piece that the dancers usually don't realize. In addition to the early preparation, I have enjoyed taking apart my music and making visual maps of patterns and movement. Hopefully, all of these factors will add up to an important personal experience that has lasting satisfaction on performance day.
Clearly these enthusiastic choreographers have been studying and working hard. They are producing pieces that are an extension of themselves and their personal training here at CPYB. I don't know about you, but I will be in attendance this Saturday. I can't wait to witness for myself this new level of talent that will be unearthed. See you there!