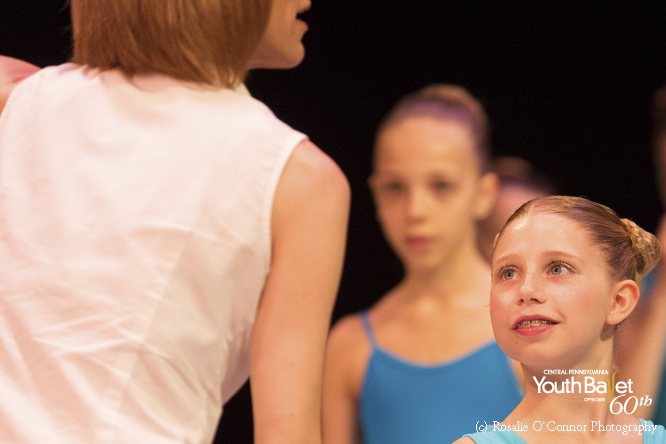 Nope. Not a riddle. I am talking about the distinguished role of an alumna and alumnus to an institution that gave you true meaning and purpose. When a school equips you with those proverbial wings to fly you assume the position of brand ambassador. Dispersed around the globe contributing to the reputation of your once-upon-a-time stomping ground. Applying the nuggets of knowledge given from the school to impact your own professional career.
Then the tables turn. That is when a school begins to benefit from the well-established skills and experience of its very own. When the alumni give back. No greater role model for its current students exists.
Well this full circle cycle is exactly what will happen at Central Pennsylvania Youth Ballet when several fiercely talented alumni return to teach in this summer's ballet program. The very place they themselves trained. Coming "home" to impact the next generation of those hoping to someday follow in their footsteps.
I recently had the opportunity to chat with three of these alumni: Vanessa Zahorian, Deborah Wingert and Allen Peiffer. What are their plans for you, their future student, this summer? Read this Q & A to find out.
Vanessa Zahorian is a San Francisco Ballet Principal Dancer.
Vanessa and I talked about what draws her to a certain student, what makes her want to help that dancer in particular.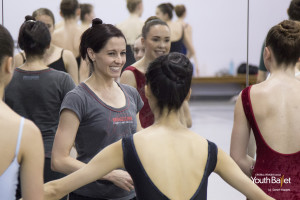 VZ: I'm actually really drawn to the students with challenges physically. For example, when a step or movement is difficult for them. I really want to help them and give them that one-on-one attention that can be so vital. A solid foundation is key to anything.
ANP: What is it you would like to achieve during your time here at CPYB?
VZ: I would like to pass on what I know and have learned through the basics. I think from a solid foundation you can go from there. There may be just a couple key elements to express and pass on that can stay with the student throughout their careers. To be able to make an impression lasting. I think repetition and muscle memory is also very important. It's essential for a dancer to have a visual and then be able to actually try it on their own. I'm glad that I can show what I'm trying to teach.
A former member of New York City Ballet and now head faculty at Manhattan Youth Ballet, Deborah Wingert talked about what inspires her in her teaching.
Deborah shared with me about how the studio environment has changed and her continued look forward.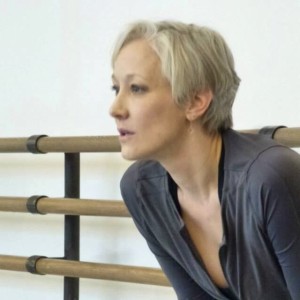 DW: The dancers and new choreographers of today inspire my teaching. I try to look at where ballet is going and what skills have changed or are needed. Often it is the same skills I was taught by Marcia Dale Weary, Mr. Balanchine and my School of American Ballet teachers, and the wonderful variety of teachers I have been lucky enough to study with. I look to the past and my roots, and go from there, always forward.
ANP: As a professional dancer and now as an educator, you continue to make your mark on the dance world. What impact would you like to make on the students here at CPYB?
DW: At CPYB I would like to teach students how to be completely involved in each class. Ballet is cumulative … it doesn't happen overnight … it is a practice, and that means forever.  I'm still practicing and learning … I'd also like them to learn about who they are through dance, because this profession gives you great life skills!
ANP: How has the studio environment changed over the years since you were a student training?
DW: I think the biggest change is that people do many different things, in addition to their ballet classes. When I was studying at the CPYB Barn, all I did was ballet. I focused and became very good, and that led me to New York City Ballet and a career as a teacher and Balanchine Trust répétiteur — a specialist, if you will. The demands for today's students are great; yet I still believe in studying something completely. I also feel respect at some studios is a problem … talking during class is never respectful nor allowed in my class. We are there to work and get every nugget of information we can find, steal or share. And finally, positive energy, always!
Allen Peiffer danced as a member of the New York City Ballet corps de ballet.
We talked about his aspirations as a teacher and the benefits that summer intensives bring, especially in experiencing different teachers.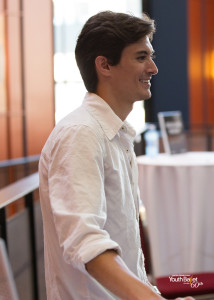 ANP: What is it you would like to achieve during your time here at CPYB?
AP:  All ballet classes and students share similarities, and all are paralleled by differences. I enjoy watching and teaching young potentials. This summer course will give me an opportunity to peek into windows and watch the future of ballet take shape. I would also like to see how far we can collectively push each student to get the most out of each class and out of  themselves.
ANP: If after the 5-Week Summer Ballet Program I asked the students about your time in the studio with them, what do you hope they would say?
AP: After having me for class, I'd like a student to walk away feeling like they have a good understanding of how to put themselves in the best position to succeed and also more about what Balanchine's style brings. I hope they say they had fun and definitely had experience in which they learned along the way.
ANP: Can you shed some light on the benefits a summer student receives by taking class from different teachers with different perspectives, maybe even in a different style?
AP: When a student comes into a summer program as extensive as CPYB, they are going to experience an array of skilled teachers. I think this is important because as the saying goes "it takes a village to raise a child," I find the same true when it comes to teaching ballet. When you talk about "right and wrong" in ballet, you have to first start with a style; and that is what's going to help lead you in the best direction. It's beneficial to learn from masters of different styles and to be able to have an understanding of each. CPYB puts forth great effort exposing dancers to teachers — individuals diverse in experience and talent — to make each student's experience as rewarding possible.
Writer's Note: Experience these CPYB faculty members and more this summer! We're looking forward to having you here. For any of you who haven't enrolled yet and are still interested in the summer intensive, there is time. But, give the office a call right away at 717.245.1190.