AUDIO BLOG. It is so hard to believe that August is nearing the end. If you are like me, you are probably asking yourself, "Where did summer go?" There is no doubt it was here, and my hope is that yours was extraordinary whether you spent yours dancing your heart out or enjoying the relaxation of long, warm summer days.
A fresh start, a new beginning, much opportunity … 
The calendar says that it is time for a new school year, so it must be. A fresh start, a new beginning, much opportunity … all things the onset of fall and a new school year represents.
Here at the studios we are gearing up for another exciting and productive year. If you are new to ballet, welcome! Maybe you have been with us for a while and are moving up a level. Congratulations! Either way, here are four tips to ensure that no time is wasted and everyone experiences success throughout this year.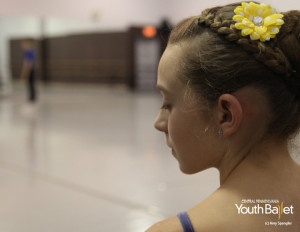 Mentally preparing yourself is my first piece of advice. Keep in mind that your ballet training is a long-term journey. Don't think in the short term getting caught up on level placement or the casting of various roles. Visualize what you want your dancing to look like come the end of the year. Identifying achievable goals and attaching actionable steps to them will lead you to that vision.
You should arrive to the first day of classes physically prepared. By this I mean having your body in shape, which will decrease the risk of any injury, and possessing the proper attire and footwear needed to pull your look together. Such a display of readiness will convey to your teachers that you are set and ready to work.
Each year we are overjoyed seeing new faces come through our door. Just as satisfying is hearing the various stories of summer travel from our returning students. Something that can quickly erase these cheerful moments is when students have not taken the time to familiarize themselves with policies of the studio. It is within your best interest. So whether you are new or returning, please be responsible and take the time to review school policies. Doing so ahead of time will help preserve precious studio time.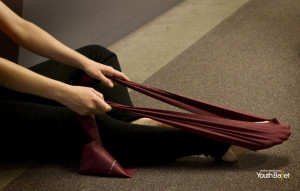 Time. Remember that time is valuable and typically goes by way too fast. Many of you will be hurried as you leave your academic schools to head straight to the studio. Do your best to organize yourself and your schedule to ensure that you arrive on time to prepare for class. Walking into the studio scattered and stressed out because you ran late is not optimal. Build time in to get dressed, fix your hair, and squeeze in a few stretches. That way you will be ready to focus on nothing else but class.
We are all very excited about the great moments we are certain to experience together throughout this year. If you have questions or are ever in doubt, speak up and just ask! Finally, be sure to reach out to  new students and give them the warmest of welcomes. Here's to a great year!
Writer's Note: If you are enrolled at Central Pennsylvania Youth Ballet for the 2014-2015 academic year, glad to have you with us! You may find this listing of contacts helpful. Here's a listing of CPYB faculty as well.