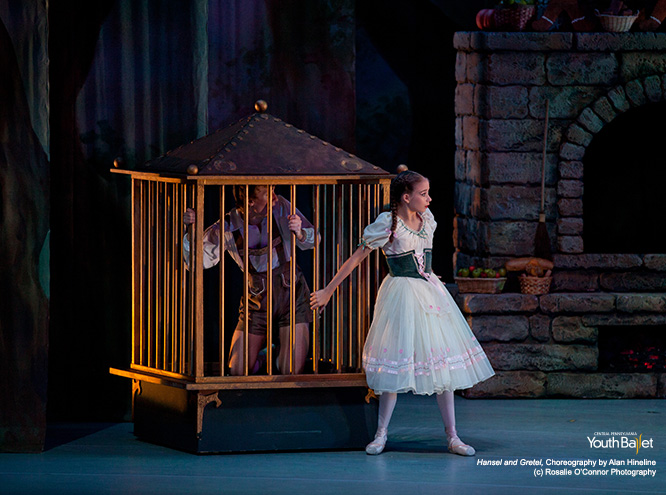 Hansel and Gretel prove they are quite the resourceful, clever little kids. They manage to make good on their stepmother sending them alone into the eerie North Woods to search for food, and they escape the clutches of the wicked witch. They've got grit.
Central Pennsylvania Youth Ballet will stage Alan Hineline's adaptation of Hansel and Gretel on October 21 and 22 at the Whitaker Center for Science and the Arts. Adults and children alike can learn many lessons from this fascinating Brothers Grimm fairy tale. Below are a few lessons you may want to share with your kids.
Take care of one another
One of the things that stands out in this story is the bond between brother and sister. Sent alone into the forest, Hansel is very comforting and reassures his sister. The younger of the two, Gretel starts out fearful, but later in the story the determined young gal is not about to let something happen to her brother!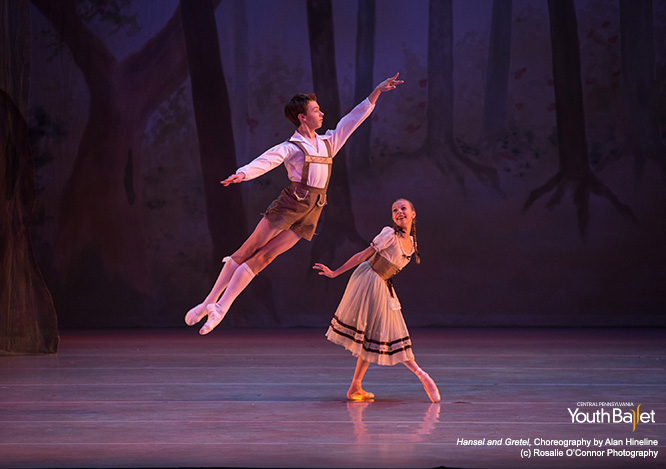 Occasionally the best plans will go awry
Going out to the woods, Hansel and Gretel used what they had to mark the trail back home. Unfortunately, it was bread and the birds ate it all.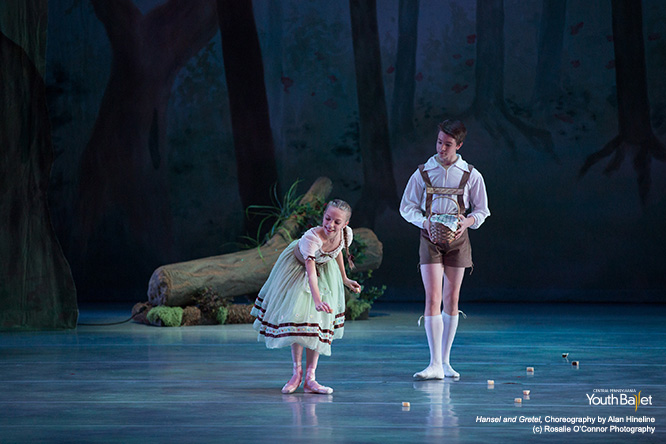 If it's too good to be true, it's probably not good
Finding a sumptuous candy house in the middle of the woods is such a treat, especially when you're near starving! But, of course, it was just a trap. Sometimes things will look good and enticing, but the bottom line is that they may not be good for you.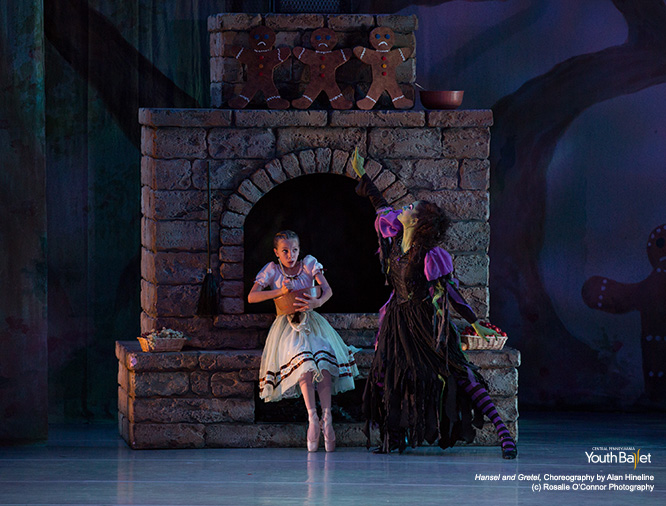 Parents aren't perfect. Sometimes they make mistakes.
Considering the background of the original tale, this is probably a bit of an understatement; but the truth is parents do occasionally make mistakes. Hansel and Gretel's father grows anxious because he cannot feed his family. When the mischievous children, kids that they are, spill the last of the family's milk, his wife vents her frustration in anger and sends them off alone into the forest to search for food.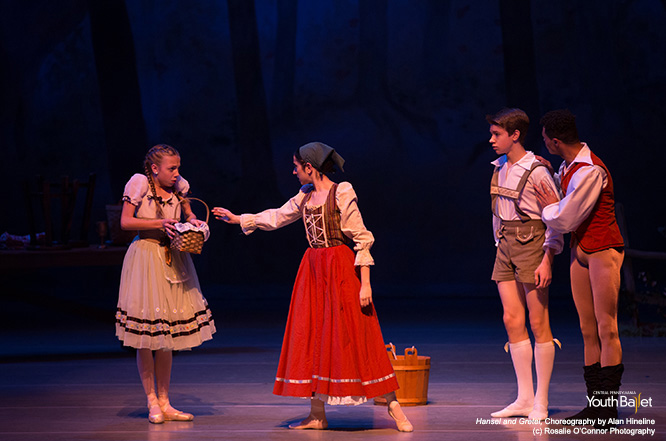 Learn to think fast
Hansel and Gretel handle a major situation and get rid of the wicked witch by thinking fast. Being able to think quickly on your feet can save you in a tough spot.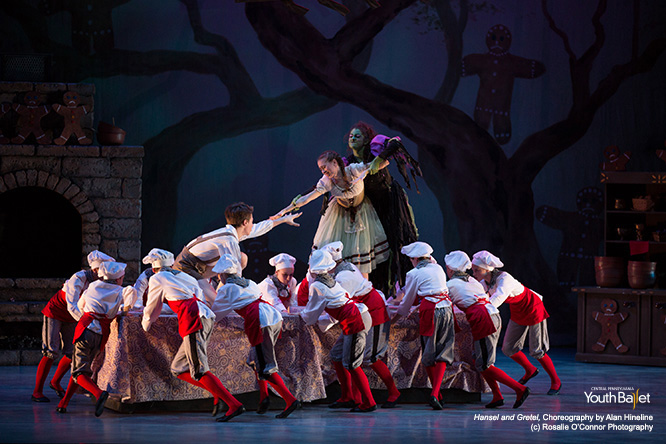 Kids with gumption never give up hope
From the moment Hansel and Gretel are sent into the woods, they never give up the hope that they will get home again. Even when facing what seems to be one difficult or near impossible situation after another, they stay focused on making it!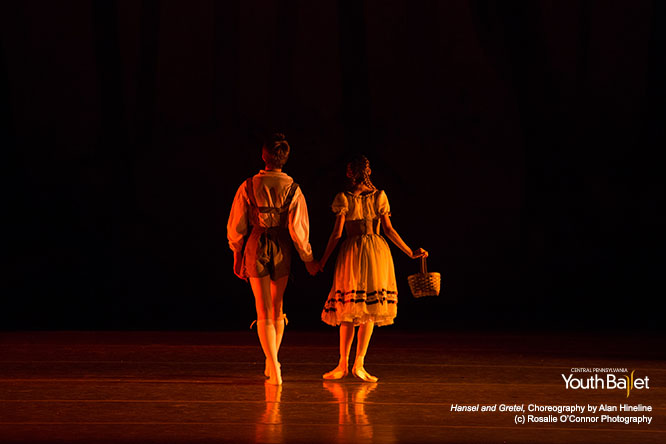 Among other things, Hansel and Gretel is a story about kids with grit. They are clever and resourceful. The idea that two kids can figure out how to save themselves against all the odds is something that can encourage all children when they are faced with tough situations. Sure, it is just a fairy tale. Drawing on the lessons in the story, however, and encouraging resourcefulness and bravery in your own children can make a big difference in their lives.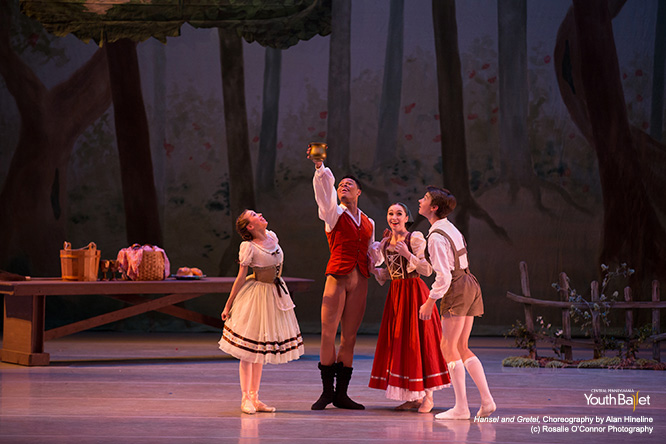 Experience Hansel and Gretel's exciting adventures live on stage when Central Pennsylvania Youth Ballet and Capital BlueCross present Alan Hineline's adaptation of the Brothers Grimm tale. Grit and determination at no extra charge!
Check out https://cpyb.org/performances/hansel-gretel for performance details.
Reference: Lessons We Can Learn from Hansel and Gretel (2014)