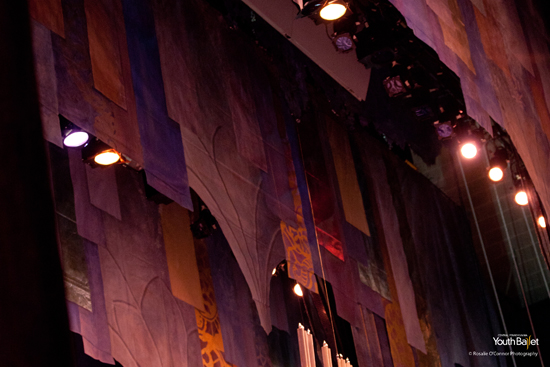 Training to become a professional ballet dancer is, well, so many things! Let's start with arduous. Follow that up with demanding and challenging. But just like Aurora's Rose Adagio in Sleeping Beauty it is perfectly balanced with such joy and pleasure. Stressful. Now there's a word not to be left out. Two of my most demanding years were my last year training as a student and my first year of professional employment.
The last year of training … not sure what works harder: your body or your brain. Clearly your body is pushed, soaking up every last morsel of information. But the brain gets strained too, just like any muscle running on maximum overdrive. It must juggle the logistics of getting that job. Ay-yi-yi … We are talking composing dynamic résumés. Videos displaying your best performances to send to potential employers. Glossy 8 x10's printed, perfect and ready to go as well. Booking airplane tickets, organizing an audition schedule, maiingl the packets. My head is spinning just writing about it! Add living everyday life to that while trying not to drop any of those balls.
Fast forward to your first year of employment. A dream come true. Sure, signing a contract feels like you have arrived. On cloud nine. Yet other stressors begin to reveal themselves. Maintaining your technique becomes challenging. Absorbing choreography to multiple ballets at once can be overwhelming. And then there is just simply finding your 'place' in a new company. You know, trying to fit in.
What about you? Are you approaching your final training hours on end? Perhaps you have already signed on the dotted line and are on your last year out – first year in.
No matter where you are on your path, I think you'll find what Daniela Aldrich, Alexa Maxwell, Leah Hirsch, and Julian Duque have to say helpful. Four recent Central Pennsylvania Youth Ballet alumni who are currently dancing on the stages of New York City Ballet, Pennsylvania Ballet, and Miami City Ballet talked about topics ranging from what they would tell the student version of themselves to how they handled the shift from a top student to the bottom of a company. Grab a notebook and take some notes. I believe you will find their candid answers beneficial. Enjoy!
"It doesn't happen overnight."
Daniela Aldrich ~ New York City Ballet, Apprentice
A New Page: What are some things that you did as a student that have really paid off now that you have an apprenticeship?
DA: I'm really appreciative that as a student I learned never to expect anything or feel entitled to anything. Marcia (Dale Weary) made sure we knew that nothing is more important than working hard, so I am reminding myself that everyday of my apprenticeship.
ANP: Describe the most challenging part of your transition from student to company member.
DA: It doesn't happen overnight!
Alexa Maxwell ~ New York City Ballet, Corps de Ballet
ANP: Many newly employed dancers struggle from being at the top of their class to the bottom of a company. How did you handle this shift?
AM: When you join a company your view on everything changes. In a school you may be one of the best dancers in the class, doing all the lead roles, and have everyone in the school looking up to you. Joining a company it is the complete opposite! There are amazing principal dancers in your class, you start doing the smallest roles in the corps de ballet, and you are the youngest, most inexperienced one looking up to the senior dancers. It's a huge change! It starts out being overwhelming and scary, but after a while you learn from others and become a better dancer because of it. I handled it by finding dancers who I love watching. I tried to (and still do) learn from them. One thing great about ballet is you can "steal" an idea or a way of movement from another dancer, but they will still have it! That way everyone can improve.
"Make every correction count …"
ANP: If you could tell the student version of yourself one thing, what would it be?
AM: Soak up every correction you get! The reason I say this is because when you join a company the classes are huge! A lot of time class is more like a warm-up and you don't get many corrections. Being a student is the time when you can really soak up everything the teachers are telling you. Make every correction count because you won't have someone looking after your every move when joining a company. Take the time as a student to improve the best you can.
ANP: Any regrets, something you wish you had done differently as a student?
AM: Something I regret not doing as a student is putting myself out there more. I would always stand more off to the side and would worry about what the other dancers in my class would think of me. Looking back on it now, I wish I had taken the risk, to stand more in the front. I think I was ashamed of certain things about my dancing, like not being able to do a step perfectly. However, if I had put myself out there more I could have built more confidence. I think it is important not to be ashamed of your dancing or worry what other people think because when you are a student everyone is there to learn. This is something I am still working on today.
" … a balance between dreaming of what is to come and living … "
Leah Hirsch ~ Pennsylvania Ballet, Corps de Ballet
ANP: In an earlier blog I wrote that technique can tend to slip when you get your job as you go from several classes a day to one. Did you notice any slipping?
LH: It was incredibly difficult to transition from taking multiple classes each day to only one. To keep my technique from slipping, I try to take as many extra ballet classes as I can when I'm not too tired. I also supplement by cross training at the gym. Having an outlet has been incredibly helpful for me mentally. Focusing my energy at night towards academic pursuits allows me to leave my ballet centric life for a few hours and recharge.
ANP: Complete the sentence: Dear Leah, as a student …
LH: As a student you are constantly looking into the future. There needs to be a balance between dreaming of what is to come and living in the moment. Every stage in your life has been special and unique. Savor every second.
Julian Duque ~ Miami City Ballet, Corps de Ballet
ANP: Do you have any regrets or "I wish I hads" as a student?
JD: I wish that I had worked harder. It is not that I didn't work hard or push myself, it's just that you can ALWAYS DO MORE. So realistically speaking, no matter how hard I did work, I'd be saying the same thing now.
ANP: Any thoughts for the student version of yourself?
JD: I used to have this thought that to get into a company I had to be perfect at EVERYTHING. The truth of the matter is that I still have a lot to work on – you always do. But, I feel that getting into a company isn't about whether you can do a ton of turns, jump really high, or be absolutely perfect. To me it's about what you have to offer. What makes you different from everyone else, regardless of your faults or abilities? What can you give that will make someone choose you, whether it's for a company, a role or anything!
" … work harder (not hard, harder)."
With that being said, I would tell myself to work harder. Still am as a matter of fact! Yes, my body hurts and, yes, it is not easy; but pushing past what you think your limits are will pay off. Do as much as you can. Watch people and learn from them. See why they can do things and you can't. What are they doing differently? Always try to pick up choreography and learn the combinations right away. So, I guess the main thing is that I would tell myself or any student is to always work harder (not hard, harder). And know that once you're out of school, you're on your own – your teachers or staff, even your parents, won't be there – it's YOU!