Marketing for the studio owner can be a challenge. As your business grows it can be a struggle keeping up with the business of your dance business. Guest blogger Bonnie Schulte takes the mystery out of developing a solid marketing plan by getting us back to the nuts and bolts of marketing concepts that focus on what is needed in order to succeed.
"… marketing that captures the attention, stirs the heart and causes action. Ultimately, that satisfies."
I love a good story, a good read that grabs my attention and stirs my heart. From clever children's tales like How Many Trucks Can a Tow Truck Tow (If a tow truck tows tow trucks) to an epic The Call of the Wild. There's compelling allegories: The Pilgrim's Progress. And, yes, even such management treatises as Collins' From Good to Great or Michael Kaiser's The Art of the Turnaround.
Good stories never go out of style! So it goes with effective marketing that captures the attention, stirs the heart and causes action. Ultimately, that satisfies.
Put simply marketing is everything you do to place your intangible service or physical product into the hands of potential consumers. It is making sure you continually meet the needs of your customer while at the same time getting an appropriate return on the money you are investing.
Today's globally connected audience is savvier than ever. Technological advances over the last 30-some years literally put information at their fingertips 24/7. They do not want to be sold to. They want more than that. They want to be informed, empowered, entertained. Consumers want to be involved. That is what continues to make marketing so interesting!
"Before anything else, preparation is the key to success." -Alexander Graham Bell
Where do you start? The beginning is always an excellent place.
A strong marketing plan is the tool to help focus your energy and allocate your resources for you to achieve your ultimate goals. It is not a show stopping tactic full of hoops to jump through to delay your activities. In fact, it actually throws wide open the door for creativity.
The great thing about a marketing plan is when you reach this stage, you already know a lot about an idea. Writing down in an organized fashion what you know helps you realize the gaps and start to fill them in with new knowledge.
Marketing begins with the customer.
While it may seem counterintuitive, marketing does not begin with a great idea or a unique product. Marketing begins with your customer — the people who want or need your service and actually buy it. Talk with them. What are their motives? What drives them? Get beyond the traditional demographic information, such as age, gender and income. The better you understand your audience, the better you define your target audience, the more successful you will be outlining your marketing message.
Words have meaning.
Very few businesses are one-of-a-kind. As important as it is to know who your customer is, it is imperative to pinpoint what makes YOU unique. Your positioning statement is a blueprint that communicates your product's core value and helps differentiate you from others. It should be simple. Succinct. Step back from your daily dance operations and put yourself into your customer's shoes. From their viewpoint, what words best express the benefits they receive.
Get SMART.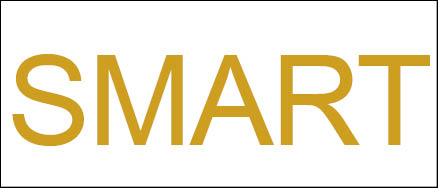 Operating a successful business has always required initiative and persistence — dance studio or otherwise. Today's global economy requires even more wherewithal. For that I share three words of encouragement: Focus. Focus. Focus. Ideally, in a three to six month timeframe you should have only two to three goals that you want to work toward. Any more than that, you risk taking on too much and achieving nothing.
The five-step SMART formula is a powerful little acronym for setting straightforward goals: specific, measurable, attainable, relevant and timeliness.
(S)pecific. What exactly do you want to accomplish? No ambiguities here.
(M)easureable. How much? How many? By when?
(A)ttainable. The best goals encourage you to reach, but not so far to require unavailable resources or unrealistic expectations.
(R)elevant. How do your marketing activities fit within your dance school's business and strategic objectives? If a goal does not align with your vision, you are likely diverting attention from those that will help you get to where you want to go.
Finally, (T)imeliness. Specific timeframes will help you stay on target when the day-to-day interruptions come into play.
Strategy vs. Tactics
Strategy is an idea, an approach of how a goal could be achieved. The strategies that you adopt should be specific to your studio needs and goals. What works for someone else may not work for you. Good marketing strategies share some common elements:  an understanding of your brand's history, your story, a realistic assessment of your strengths and weaknesses, a clear picture of your competition, consumer and market, and a grasp of your business's big picture.
Tactics are the actions you take to accomplish your strategy. They are the practical things you do every day.
Before the internet, traditional marketing methods were pretty cut and dry with television and radio commercials, print ads, outdoor messages, promotional techniques and such items as brochures and mailers. The internet swooped in and the majority of consumers have come to expect more personalized, tailored messages. Websites, blogs, e-mail, social media channels all create the opportunity to reach more people on a personal level faster. While it is important to take advantage of digital tactics to keep up in today's world, the key is to strike a balance between traditional and internet methods.
Strategy is an idea. Tactics are the actions.
Here is an example of a basic strategy with tactics.
Studio objective: Grow adult dance program increasing earned income by 15 percent within 18 months.
Strategy: Devise reasons for adults to participate in dance. Specifically, position the wellness and recreational aspect of dance for older students.
Tactics:
Create a short video highlighting the physical, emotional and social rewards of dance.
Partner with local businesses and human resource department health and wellness programs.
Advertise in local magazines that discuss activities for area single adults.
Develop e-mail(s) to send to internal organization list.
As our digital world continues to evolve at what is almost lightening speed, one thing in marketing remains constant: people. How you communicate your story will change. However, if you keep your studio's customer at the forefront of your plans, people will continue to listen to and respond to it.
Writer's Note: For a helpful document template, click on Project Strategy Statement.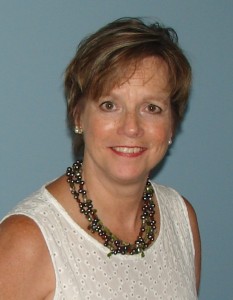 Bonnie Schulte directs the marketing efforts at Central Pennsylvania Youth Ballet. She blends more than 20 years of strategic marketing experience in healthcare, publishing, post-secondary education, and performing arts industries with her passion to tell a story through engaging, action-driven communications.