Alan Hineline has been a staple at Central Pennsylvania Youth Ballet since 1995, and his artistic vision for the organization continues to push our students to be the best they can be. Get to know more about Alan in this month's Meet & Greet series! sadfasd
---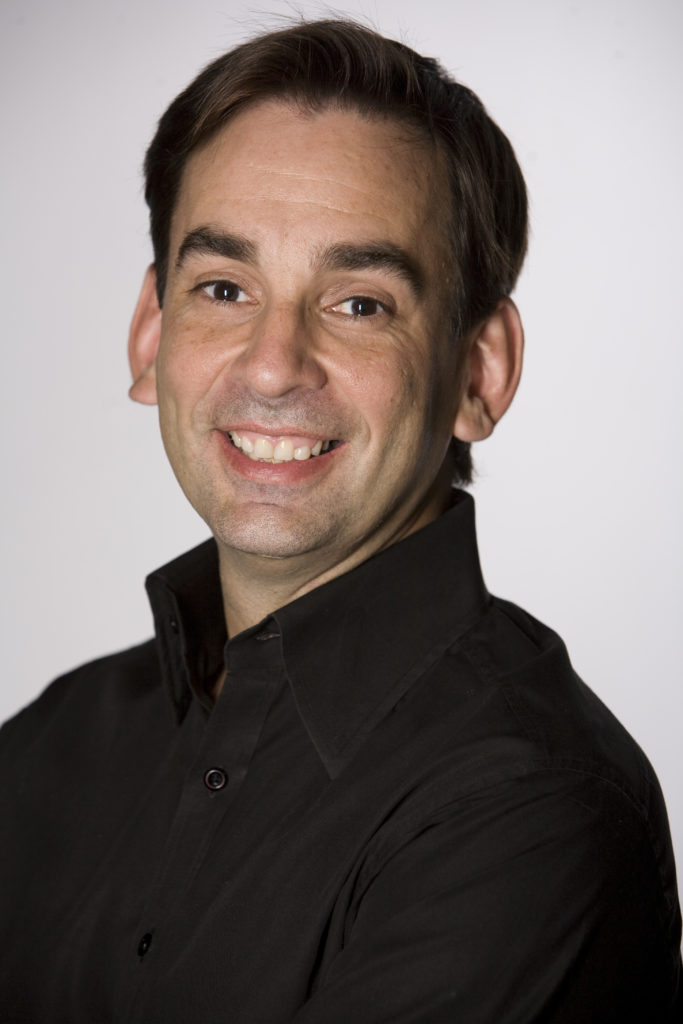 Alan Hineline
Age: I'm skipping this.
Hometown: Franklin, OH
Years at CPYB: I've been working with CPYB since 1995.
About Dance
How did you find CPYB?
Darla [Hoover] asked me to come and step in as a dancer for an injured Jonathan Stafford in maybe 1994. So, I came in and replaced him, and Marcia and I hit it off! Part of the deal with me coming to replace Jonathan was that Marcia would let me choreograph on the dancers. We had a mutual admiration from the start.
What is your favorite part of your job?
Watching the growth and success of the kids.
What have been some of your favorite performances to watch at CPYB?
All of them.
What is your favorite dance step?
Renversé.
What's a must have item in your ballet bag?
My iPad. I carry all my music and my videos and everything for work on it!
Who are your favorite choreographers?
Many – Petipa, Forsythe, Balanchine, MacMillan, McGregor, and everyone who is tenacious and inspired enough to keep making dances.
Favorites
Favorite animal?
I'm not an animal person, but when I lived in Philippines, I had a monkey named Lola.
Favorite food?
Sushi.
Favorite quote?
I don't know that I have a favorite quote, but anything that's inspirational.
Favorite ice cream flavor?
Anything with caramel.
Favorite song currently?
Anything by Khalid.
Everything Else
What's your favorite part of your day?
Naptime!
Where do you see yourself in 10 years?
Retired – haha 😂
Something you could never live without?
This art form.
Three words to describe you?
Passionate, a dreamer, and a goofball.
What's the last song you played on your phone?
Shostakovich Piano Quintet in G Minor.
What's the scariest thing you've ever done?
The premier of every ballet I ever do.
Your biggest fear?
Not living up to Marcia's expectations.
Any hidden talents?
I'm a heart on my sleeve kind of guy – not much is hidden.
What books are you reading these days?
"The Ballet Called Giselle" by Cyril W. Beaumont.
Who is your greatest role model?
This is going to sound cheesy, but she's my best friend — Darla.
If you had a superpower, what would it be?
The ability to transport myself instantaneously.
Describe your style.
Peter Pan. I don't want to grow up.
The best advice you've ever received?
From my mother when I left home, "Never stop believing in the power of your dreams."
Coolest place you've ever visited?
That's a tricky one! I've been all over the world. There are different places I love for different things. I love the energy of Barcelona, I love the huge diversity that's in the Philippines. And any place there's a beach.
Last show you binge watched?
Grace & Frankie.
What did you have for breakfast?
Fruit, yogurt and granola.
What's your dream car?
You know, I'm too old to have a dream car. I already had it. And now I love my Jeep.
Photos courtesy of Alan Hineline
© Rosalie O'Connor Photography, © Amy Spangler Photography