Alex Pryor may be a newcomer to Central Pennsylvania Youth Ballet, but he is already leaving his mark. Get to know Alex, and learn all about his hidden talent, in our exclusive interview below!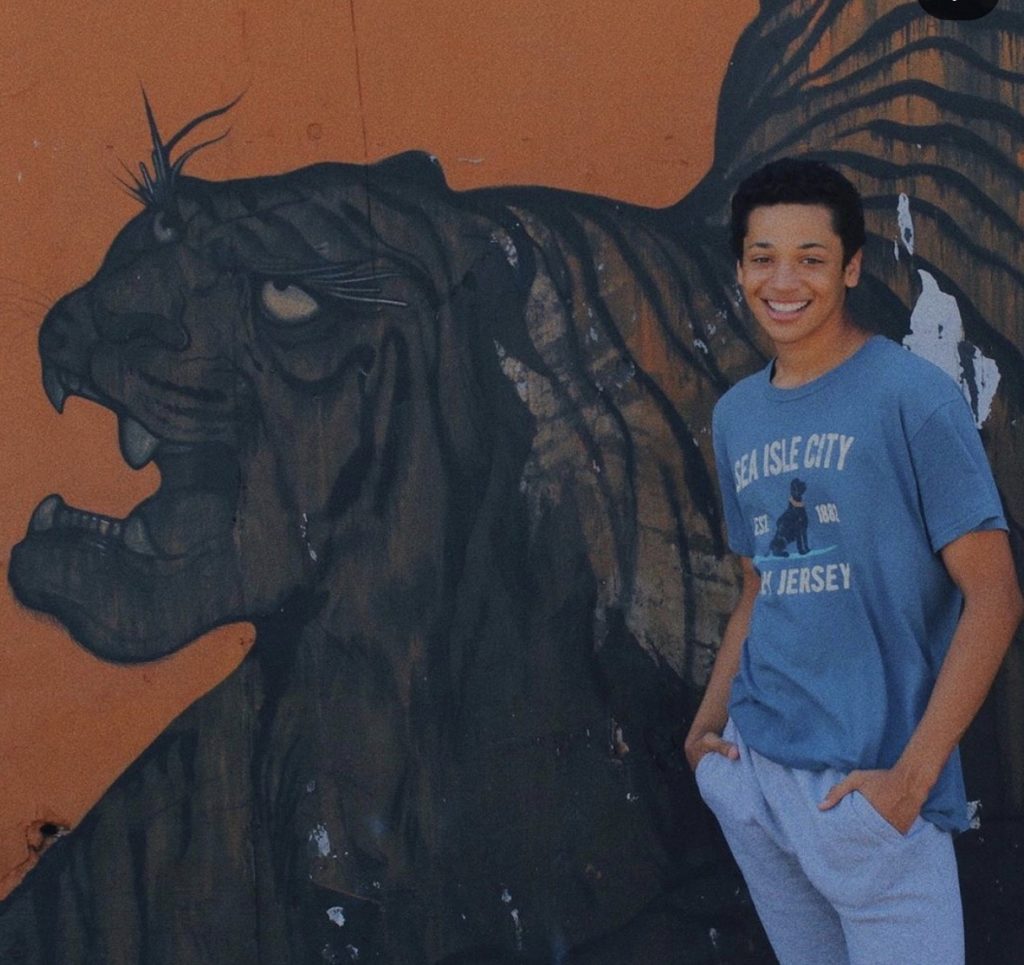 Alex Pryor
Age: 16
Hometown: Harrisburg, PA
Years at CPYB: 1
---
About Dance
How did you find dance, or how did it find you?
I was inspired by watching dance television shows, so I asked my mother if I could take ballet.
What's so special about CPYB for you?
All of the instructors at CPYB work you to your fullest potential and the students make you feel as if you're family.
What have been some of your favorite pieces to perform here at CPYB?
I've only had one opportunity to perform in Kelly Ann Sloan's Once Upon a Rhyme, but I am very excited to perform in my first Nutcracker this December!
What is your favorite dance step?
Pirouette.
What's your favorite part of your day?
My favorite part of the day is drinking my cold brew when I wake up in the morning.
What's a must have item in your ballet bag?
Biofreeze is a must-have in my dance bag!
Who are your favorite choreographers?
Alexei Ratmansky and George Balanchine.
Alex as a young toddler
Favorites
Favorite animal?
A pug.
Favorite food?  
Tacos.
Favorite quote? 
"I may be a slow walker, but I never walk backwards." — Abraham Lincoln
Favorite ice cream flavor? 
Mint chocolate chip.
Favorite local restaurant?
It's a tie between Mt. Fuji and Issei Noodles.
Favorite song currently?
"XO" by EDEN.
Alex's makeup artistry in full display!
Everything Else
Where do you see yourself in 10 years?  
I see myself as a professional dancer in 10 years!
Something you could never live without?
I could never live without my mother — she is my biggest supporter.
Which fictional character would you be?
Eleven from "Stranger Things."
Three words to describe you? 
Hard-working, relatable, determined.
If someone had to play you in a movie, who would you choose?
Billy Porter.
What's the scariest thing you've ever done?
Switching dance schools.
Your biggest fear?
Failure.
Any hidden talents?
I am a makeup artist!
What books are you reading these days?   
"Turtles All The Way Down" by John Green.

Who is your greatest role model?
My grandmother.
If you had a superpower, what would it be? 
Telekinesis.
Describe your style.
Vintage, but like new.
What's one thing you want to do before you die?
Travel the world and try new cuisine.
Last show you binge watched?
"The Good Place."
What did you have for breakfast?  
Eggs with spinach, onion and feta.
What's your dream car?  
Range Rover.