Welcome to the second installment of our Meet & Greet series here on the blog. Today, we're chatting with CPYB Artistic Director, Darla Hoover.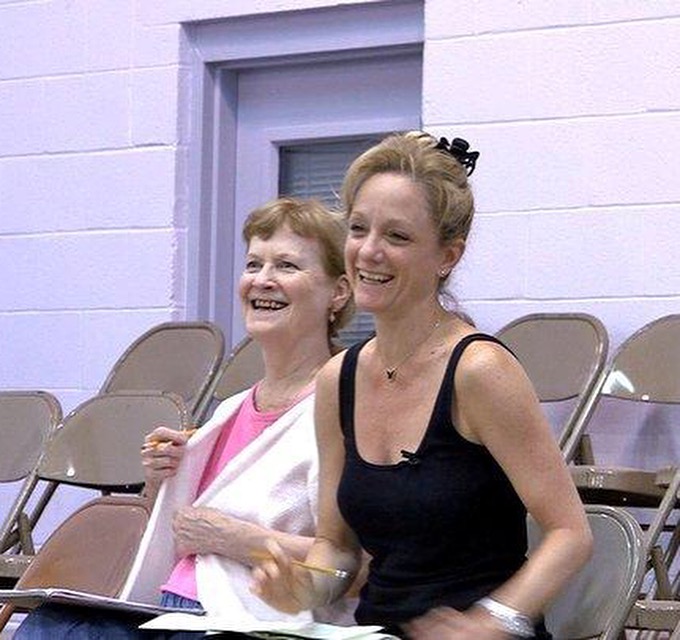 Darla Hoover
Age: Are you kidding me? Ha!
Hometown: Carlisle, PA
Years at CPYB: Since I was 5 and since I didn't put down how old I am, you are going to have to guess!
---
About Dance
How did you find dance, or how did it find you?
Darla: My parents took ballroom classes in Mechanicsburg and put me in a ballet class down the hall. We needed to find another place for me to continue ballet after that ballet teacher was involved in a car accident. We opened the yellow pages and saw the Marcia Dale Weary School of Dance and since it was in Carlisle my parents decided to give it a try. I was so lucky!
What's so special about CPYB for you?
For me, it feels like home. It always felt that way. It was the magical atmosphere that Marcia created. It always felt like stepping into a better world when I entered the barn as a little girl. It still feels like that to me today.
What have been some of your favorite pieces to perform here at CPYB?
When I was young, I loved dancing the pas de deux from Lisa de Ribere's Autumn.
What is your favorite dance step?
Anything with a jump or required speed.
What's your favorite part of your day?
When I am in the studio teaching.
What's a must have item in your ballet bag?
No dance bag anymore!
Who are your favorite choreographers?
Well, of course, I am going to say George Balanchine!
Something you can never live without?
Amazon Prime, dark chocolate, NY Rangers, NY Yankees… But on a more serious note, I can't live without spending time with my son, Trevor, taking time to spend quality time with family and friends, and teaching.
Darla after a performance with Marcia Dale Weary and son, Trevor

Darla as a young girl

(C) Paul Kolnik
Favorites
Favorite (or spirit) animal?
Butterfly.
Favorite food?
Tricky. I love so many foods! Fortunately, a lot of my favorite foods are very healthy. Salmon, salads, nuts, but I do enjoy the occasional treats – like Massey's!
Favorite quote?
One of them is "Life is not measured by the number of breaths we take, but by the moments that take our breath away."
Favorite CPYB faculty/staff member?
Marcia.
Favorite ice cream flavor?
Ben and Jerry's Tonight Dough.
Teaching at the Vaganova Academy in St. Petersburg, Russia

Days as a student at the School of American Ballet

With her son, Trevor
Everything Else
Where do you see yourself in 10 years?
Probably doing the same thing. But hopefully finding more time seeing Trevor than I have now.
Three words to describe you?
That probably depends on who you ask!
Your biggest fear?
Insects and snakes.
What books are reading these days?
Michelle Obama's Becoming and A Gentleman in Moscow by Amor Towles.
Do you have any hidden talents?
Definitely not cooking!
What's the last song you played on Spotify/your phone?
It's an old one but it happens to be the last thing I played because I use it when I am doing free weights when working out…Jay Z's Empire State of Mind.
If you had a superpower, what would it be?
To be able to click my heels 3 times to transport myself back and forth from NYC to Carlisle.
Where is the coolest place you've ever visited?
I went on a safari in Africa!
What's one thing you want to do before you die?
Honestly, I have already had many great adventures and travels. Anything more would just be extra icing on the cake.
Describe your style.
I have absolutely no idea.
Have you ever cut your own hair?
Good grief, NO!
Last show you've binge watched?
The Great British Baking Show and Handmaids Tale.
What did you have for breakfast?
Steel cut oatmeal with sliced banana and blueberries.
What's your dream car?
I'm driving it: Audi A6.
Dogs or cats?
Dogs!!!!!