For over nine years, Makayla Gore has called Central Pennsylvania Youth Ballet home, and has danced her way into the hearts of the staff and faculty here. Get to Makayla in our interview below!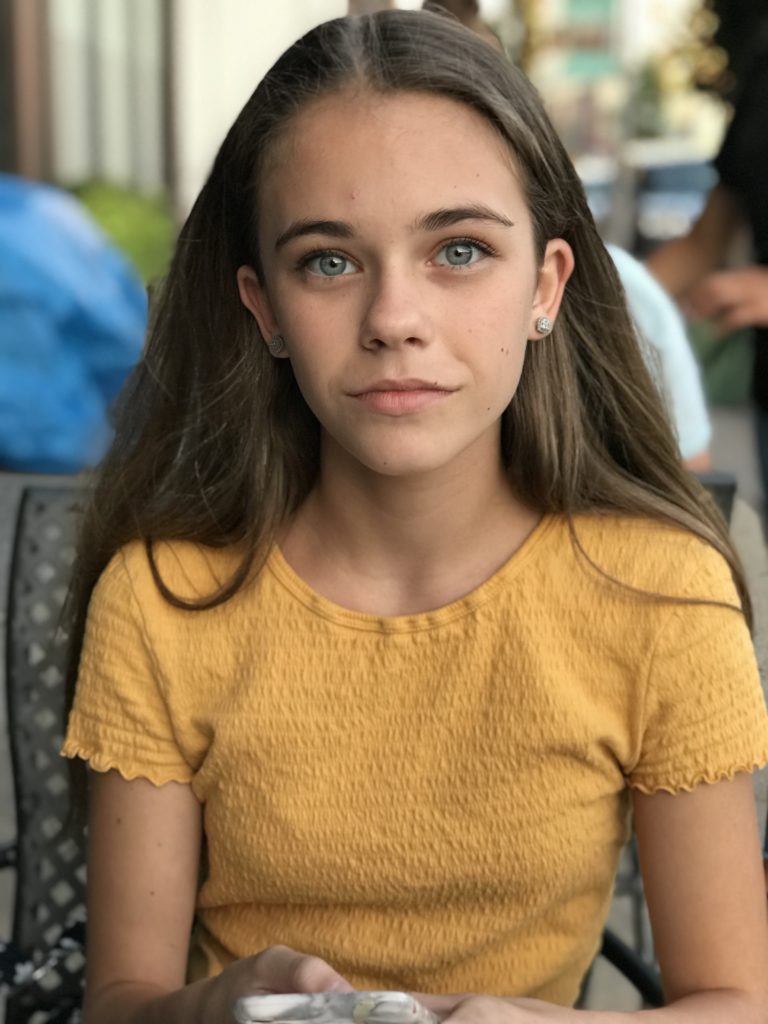 Makayla Gore
Age: 14
Hometown: Hershey, PA
Years at CPYB: 9
About Dance
How did you find dance, or how did it find you?
I always wanted to take ballet classes, but my mom knew how much time and dedication it would take, so she made me wait until I was 6.
What's so special about CPYB for you?
It's always felt like home to me, and I always feel closer to Marcia when I'm there.
What have been some of your favorite pieces to perform here at CPYB?
George Balanchine's Serenade, Alan Hineline's de l'innocence, and George Balanchine's Who Cares!
What is your favorite dance step?
I love dévelopé and penché.
What's your favorite part of your day?
Driving to and from ballet with my mom.
What's a must have item in your ballet bag?
An extra pair of pointe shoes. (And Advil!)
Who are your favorite choreographers?
George Balanchine, Jerome Robbins and Marius Petipa.
Favorites
Favorite animal?
A husky.
Favorite food?
Pizza.
Favorite quote?
"It never hurts to keep looking for sunshine." –Eeyore, Winnie the Pooh
Favorite ice cream flavor?
Mint chocolate chip!
Favorite local restaurant?
Aya Japanese Steakhouse.
Favorite song currently?
"Lights Up" by Harry Styles.
Everything Else
Where do you see yourself in 10 years?
I'd like to be dancing professionally or in theatre.
Something you could never live without?
My friends and family.
Which fictional character would you be?
Piglet from Winnie the Pooh because he's short and nervous.
Three words to describe you?
Creative, loyal, kind.
If someone had to play you in a movie, who would you choose?
Emma Watson.
What's the scariest thing you've ever done?
I don't do things that scare me.
Your biggest fear?
All types of bugs! I can't stand them!
Any hidden talents?
I'm pretty good at creative writing.
What books are you reading these days?
I haven't read anything in a while, but my grandparents gave me a few books that I'm looking forward to reading about Disney imagineers.
Who is your greatest role model?
Marcia Dale Weary and Walt Disney!
If you had a superpower, what would it be?
Mind reading would be cool!
Describe your style.
Comfortable.
What's one thing you want to do before you die?
Go to Paris.
The best advice you've ever received?
The best advice I've ever received was from Marcia. "If you want something, you have to work for it."
Coolest place you've ever visited?
Either Harry Potter World or Disney World. Performing at the Kennedy Center was a really fun experience, too!
Last show you binge watched?
"The Good Place."
What did you have for breakfast?
A bagel with cream cheese and a banana.
What's your dream car?
A Tesla because it has a self-driving feature, and I don't trust myself to drive.
What's the last song you played on your phone?
Probably something from a musical.
Have you ever cut your own hair?
Yes. I used to have bangs and they annoyed me, so I cut a chunk of them off. I only realized it was a mistake after it started growing back.
Cats or dogs?
Dogs, but I do love cats, too.