In 1965, Melinda Howe first stepped foot in the barn as a student at the Marcia Dale School of Dance. Today, she is in 41st year of teaching at Central Pennsylvania Youth Ballet. Learn more about Melinda below!
---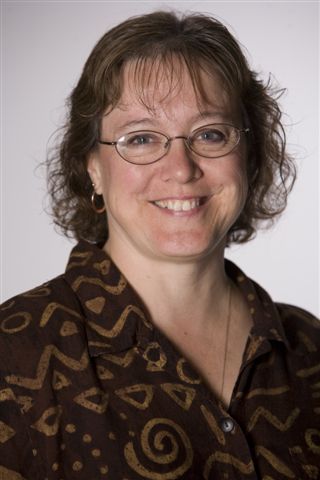 Melinda Howe
Age: Not putting that?!
Hometown: Carlisle, PA
Years at CPYB: 51 (Student from 1965-1975, faculty from 1978 to now!)
---
About Dance
How did you find dance, or how did it find you?
Melinda: My dad was an exterminator at The Barn!
What's so special about CPYB for you?
As a student, our generation was the first to perform full length ballets–from Sleeping Beauty, The Nutcracker, Swan Lake, Coppelia, Giselle–and I just loved being a part of those stories! The classes were fun challenges and I loved the music.
As a young teacher, I loved going for walks with Marcia and talking about classes and students. Then when my sister Maurinda became the executive director, we loved watching the snow at Nutcracker time together and going to the RDA festivals with the kids!
Now, it's just sharing this beautiful art form with others and enjoying the students.
What have been some of your favorite pieces to perform here at CPYB?
Hmm. I would say Les Debutantes (my first, and now called Balances). Next, being a page in Sleeping Beauty. As advanced, the white ballets (Les Sylphides, Swan Lake, staged by Ludmilla Dokoudovsky, and Giselle with Edward Myers and Pat Sorrell), Paquita staged by Pat Sorrell, and George Balanchine's Raymonda Variations. As faculty though, I enjoyed being the Mother in some of the first Nutcrackers!
What is your favorite dance step?
Turns, balances, and petite allegro.
What's your favorite part of your day?
Sunsets/evenings.
What's a must have item in your ballet bag?
My speaker, so that I can play music from my phone.
Who are your favorite choreographers?
Anyone interesting! I am a big fan of Paul Taylor; his works are so well-crafted and creative. Company members Jamie Rae Walker and Kristen Draucker are CPYB alumni, too!
With Marcia

In The Nutcracker

With student, Abby Jayne

With Marcia in San Francisco
Favorites
Favorite (or spirit) animal?
Dogs! Especially my pup Mickey.
Favorite food?
Sharp cheese. Or my mom's ice box Christmas cookies. Or her sand tarts. Or… she's a great cook/baker.
Favorite quote?
"The best and the most beautiful things in the world cannot be seen or even touched. They must be felt with the heart." – Helen Keller
"Peace begins with a smile." – Mother Teresa
Favorite ice cream flavor?
Coffee.
Favorite local restaurant?
Scalles.
Favorite song currently?
"Photograph" by Ed Sheeran.
With late husband, Barry

Precious pup, Mickey

Marcia and Maurinda
Everything Else
Where do you see yourself in 10 years?
Still teaching!
Which fictional character would you be?
Casper!
Three words to describe you?
Loyal, loving, light-hearted.
If someone had to play you in a movie, who would you choose?
Meryl Streep.
What's the scariest thing you've ever done?
Teach children during a full moon!
What books are you reading these days?
All You Need is Love by Betsy Chasse and Cate Montana (my friend Kate Rodgers has a chapter)! I also read JD Robb, Nora Roberts and romance mysteries.
Who is your greatest role model?
Marcia, of course. And Abraham Lincoln.
Where is the coolest place you've ever visited?
My husband, Barry, and I took a cruise to Bermuda for our 10th anniversary.
If you had a superpower, what would it be?
To heal others.
Describe your style.
Comfy.
Have you ever cut your own hair?
Nope! Just my Barbie's.
What did you have for breakfast?
An omelet.
What's your dream car?
Whatever runs, I'm not into cars.
Starring in an ad for Les Sylphides