First-year CPYB student PattyAnne Gordon hated dance… until she didn't. Now, she's making a name for herself with her talent, and we can't wait for you to get to know her in this month's Meet & Greet!
---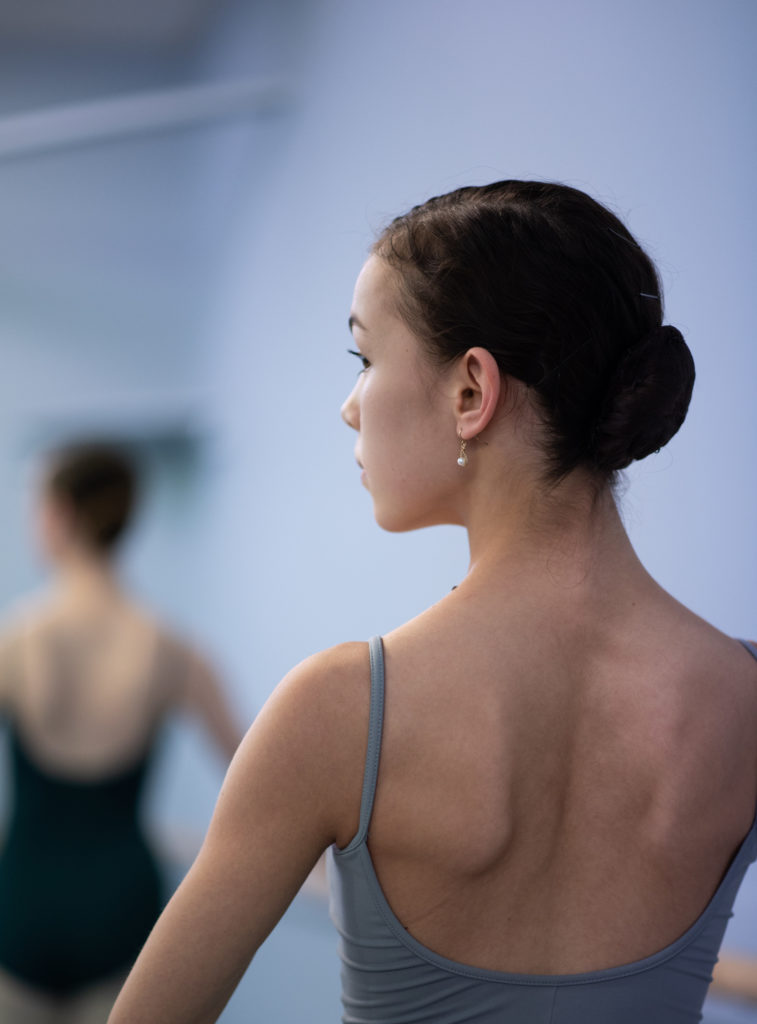 Patricia (or PattyAnne) Gordon
Age: 16
Hometown: Newark, CA
Years at CPYB: This is my first year at CPYB.
About Dance
How did you find dance, or how did it find you?
Both of my older sisters had already been taking ballet classes, so when my time came, my mom signed me up. At first, I hated it and refused to go to class. Then, I was a terrible student and would hide behind the TV and scare my teacher, but eventually, I grew to love it. Now I can't wait to step into the studio every day.
What's so special about CPYB for you?
I value how much we get to dance here, and how each teacher gives attention to the tiniest details that influence our dancing.
What have been some of your favorite pieces to perform here at CPYB?
Performing in George Balanchine's The Nutcracker®, especially in Snow, was a dream come true for me. I've also enjoyed being a part of the choreographic process for Sky Byrd's new ballet Proceed.
What is your favorite dance step?
Anything quick that moves.
What's a must have item in your ballet bag?
Currently, Orajel for my bruised toenails.
Who are your favorite choreographers?
George Balanchine, William Forsythe and Crystal Pite.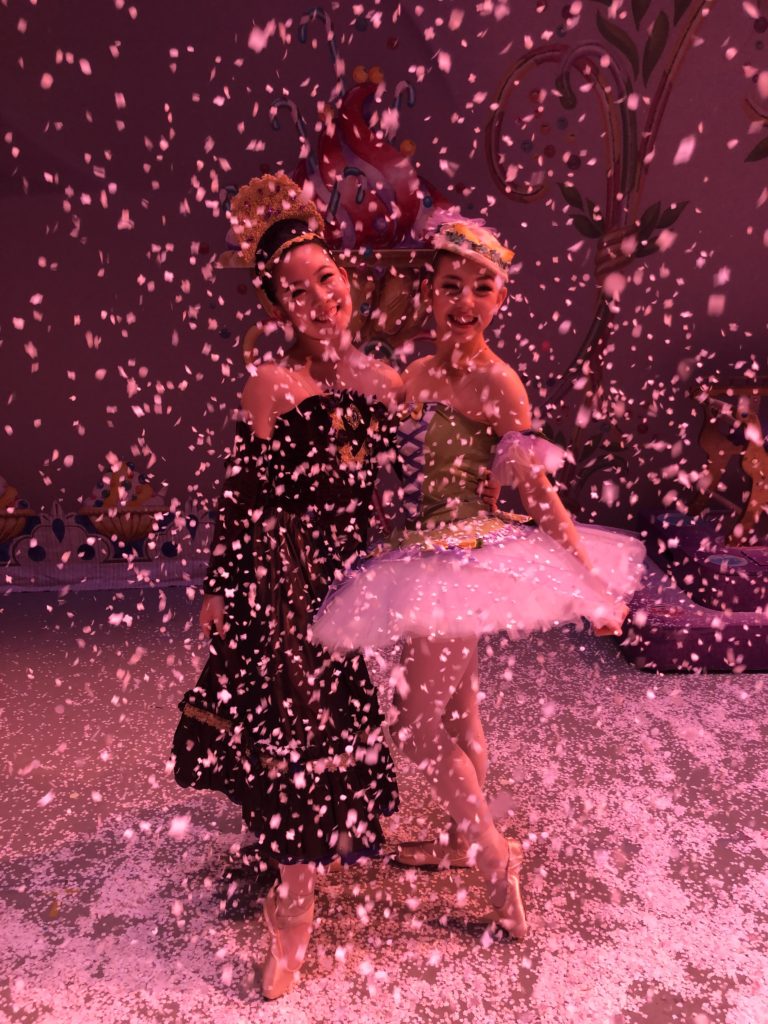 Favorites
Favorite animal?
Red pandas.
Favorite food?
So many! Peanut butter, sweet potatoes, chickpeas, pretty much any fruit or vegetable…
Favorite quote?
"It's the possibility of having a dream come true that makes life interesting." – Paul Coelho
Favorite ice cream flavor?
Mango.
Favorite local restaurant?
My kitchen!
Favorite song currently?
Yesternite by Gungor.
Everything Else
What's your favorite part of your day?
I love waking up when the house is still quiet and making my breakfast or reading a book.
Where do you see yourself in 10 years?
Hopefully dancing professionally in a ballet company and maybe working on finishing up some online courses (though for what, I don't know).
Something you could never live without?
Family. My four siblings (plus my brother-in-law) help me through life with lots of love and laughter.
Which fictional character would you be?
Eeyore from Winnie the Pooh.
Three words to describe you?
Skeptical, opinionated and determined.
What's the last song you played on your phone?
The music for the FirstSteps piece I'm in: I Giorni by Ludovico Einaudi.
If someone had to play you in a movie, who would you choose?
Scarlett Johansson.
What's the scariest thing you've ever done?
For the most part, not much fazes me, but asking for people's help has always been a struggle for me.
Your biggest fear?
Disappointing those who believe in me.
Any hidden talents?
I LOVE cooking/baking and recently have been working on cooking on the fly and making up my own recipes. In the past, I've enjoyed persuasive speaking and have participated in several debates and mock trials.
What books are you reading these days?
Recently, for school, I've been reading a lot of Shakespeare: Julius Caesar, Henry V, Macbeth, etc.
Who is your greatest role model?
Leta Biasucci.
If you had a superpower, what would it be?
Nice feet.
Describe your style.
Bunhead 🙂
What's one thing you want to do before you die?
Travel and hike around the world!
The best advice you've ever received?
Don't let other people's drama take your focus away from your work.
Coolest place you've ever visited?
I've visited my grandmother in Hong Kong three times and went to Brazil once for a family reunion.
Last show you binge watched?
The Office.
What did you have for breakfast?
Roasted sweet potato blended with oats, protein powder and cinnamon, topped with almond butter and blueberries.
What's your dream car?
I hope to end up living somewhere where I don't need a car, but can bike or walk everywhere.
Have you ever cut your own hair?
Once, when I was probably seven or eight, I tried to cut my own bangs. I was not successful.
Cats or dogs?
Both!