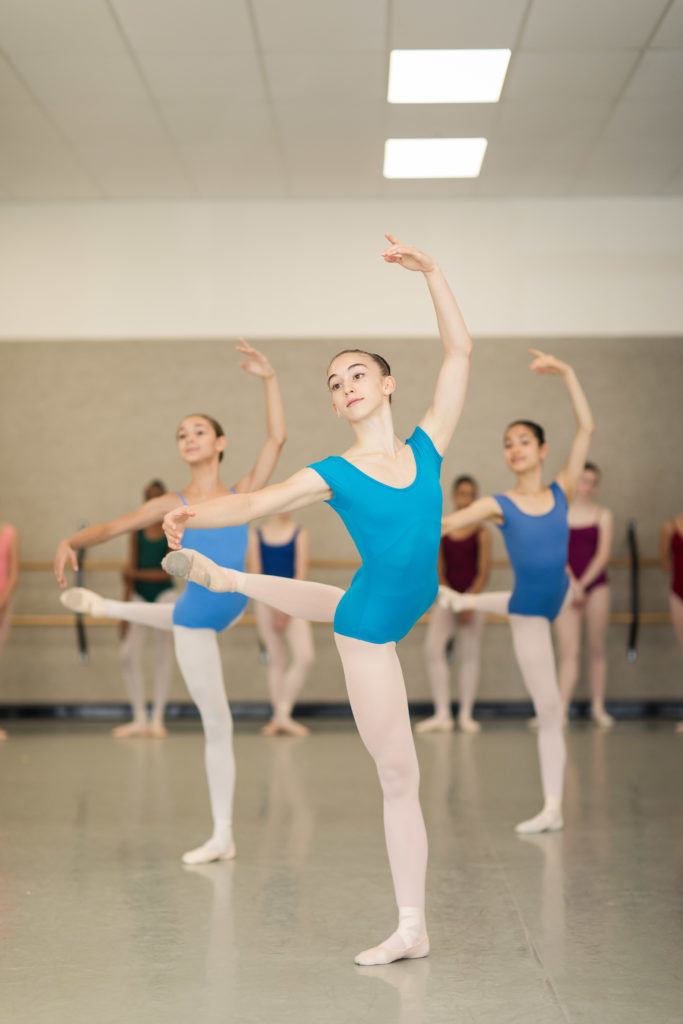 Vivienne Gaied
Age: 14
Hometown: Portland, OR
Years at CPYB: 1
---
About Dance
How did you find dance, or how did it find you?
Vivienne: When I was 10, I was taking diving lessons at a local pool and having piano lessons at home. One of my classmates was taking ballet and she loved it, so I wanted to take it too. It is the perfect combination of sport and art.
What's so special about CPYB for you?
It is a nurturing environment where the quality of teaching and technique is exceptional, and creates both amazing dancers and people.
What have been some of your favorite pieces to perform here at CPYB?
So far, I have loved experiencing the rehearsal processes of both Once Upon A Rhyme and Alan's new work.
What is your favorite dance step?
A pas de chat.
What's your favorite part of your day?
At the end of the day, I like to talk to my mom and tell her about how my day went.
What's a must have item in your ballet bag?
A golf ball for rolling out my calves before and in between classes.
Who are your favorite choreographers?
George Balanchine, Jerome Robbins and Alvin Ailey.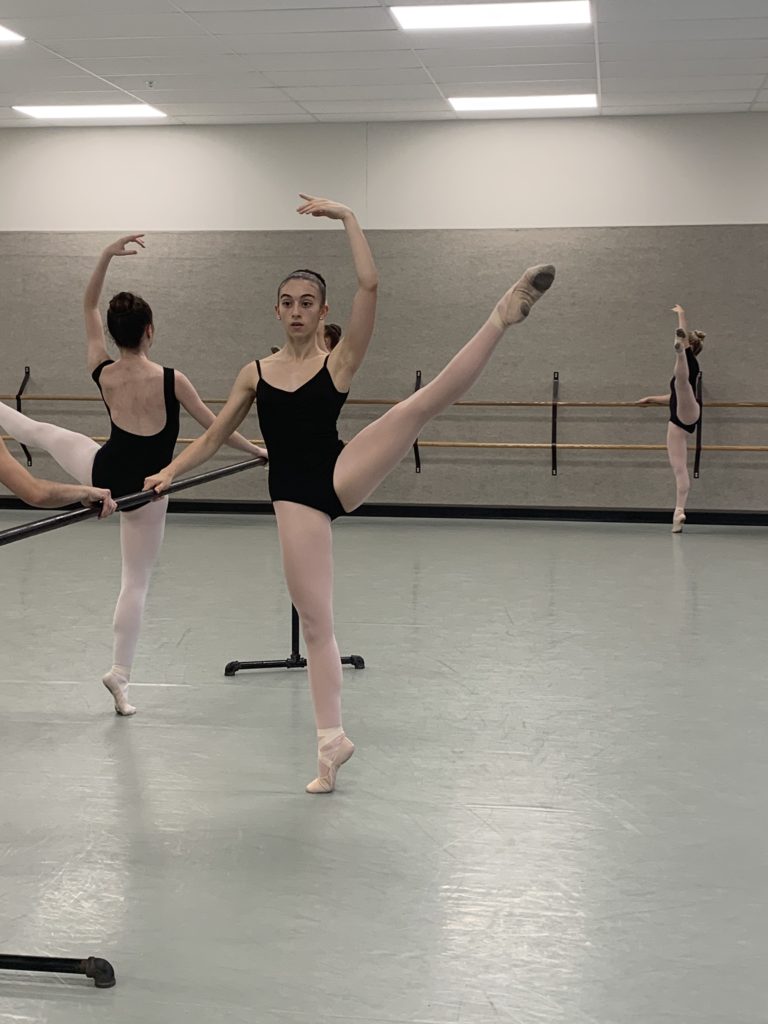 Favorites
Favorite (or spirit) animal?
The miraculous chickadee.
Favorite food?
Pasta.
Favorite quote?
"We are the music makers and we are the dreamers of dreams." -Willy Wonka
Favorite ice cream flavor?
Bordeaux cherry.
Favorite local restaurant?
Leo's and Mt. Fuji.
Favorite song?
"Ellington '66."
First day of second grade

On a tractor in Hood River, Oregon

With her mother
Everything Else
Where do you see yourself in 10 years?
I'd like to be dancing at Pacific Northwest Ballet.
Which fictional character would you be?
Bruce from Roald Dahl's Matilda.
Three words to describe you?
Meticulous, hard-working, caring.
If someone had to play you in a movie, who would you choose?
Meryl Streep.
What books are reading these days?
I prefer magazines. I just read an article about Precious Adams and her experience at English National Ballet.
What's the last song you played on Spotify/your phone?
John Coltrane's "Giant Steps."
Who is your greatest role model?
Alexandria Ocasio-Cortez.
Where is the coolest place you've ever visited?
British Columbia, Canada.
What's one thing you want to do before you die?
Go to Italy with my mom.
Describe your style.
Sale rack.
Have you ever cut your own hair?
Yes, bangs and a bob. I was three. It didn't turn out well.
Last show you've binge watched?
Derry Girls.
What did you have for breakfast?
Toast with banana and peanut butter.
What's your dream car?
Fiat 500 in Verde Chiaro.
Dogs or cats?
Cats!