In the beginning, young ballet students are told exactly what to do. Each step on the road to flawless technique is strictly mapped out. But there comes a time when the dancer must soar, when technique is layered in the colors of artistry.
At Central Pennsylvania Youth Ballet, this moment is nudged along when choreographers seeking new outlets are paired with young dancers eager to express their artistry through works made especially for them. It is all showcased in CPYB's annual June Series, a four-day blend of classic works and, for 2017, new pieces from CPYB Director of Artistic Programming Alan Hineline and guest choreographers Rex Wheeler, Durante Verzola, and Amanda Edge.
You can almost see sound through watching the movement.
In rehearsals for Hineline's "Jukebox," dancers would enact their interpretations of what Hineline wanted to see, and he would select elements of his choreographic voice in the bits and pieces of each student's unique stylization.
"You walk in the room as a choreographer, and you're like a painter," says Hineline. "You have an idea of what the painting is going to look like, but then you start putting strokes on the canvas."
Rex Wheeler has long tried to align his schedule with CPYB's because CPYB, as a ballet school not affiliated with a company, is "a gem" of the dance world.
"It's an institution where people go and refocus on honoring their craft," he says. "They work tirelessly every day to perfect what they do." The result: Students trained "to be advocates of the art form."
There comes a time when the dancer must soar …
Durante Verzola was a 14-year-old summer program student when he discovered the personal growth possible through CPYB's famous work ethic and teachers "expecting 110 percent of you."
"That stuck with me, not only seeing in myself how much I improved, but seeing the results the other students were able to get," he says.
Verzola's childhood fascination with choreography emerged when he would corral his five younger siblings "and force them to rehearse and perform in front of my parents." His "musically driven" choreography often finds expression in American pieces, like the "very quirky and fun and playful" Leroy Anderson piano concerto used in his June Series work.
"My goal with making pieces is to illuminate the intricacies of the music and have the dancers become the music," he says. "You can almost see sound through watching the movement."
CPYB's emphasis on teaching young dancers to express musical concepts "makes it easier for me to create the work seamlessly," Verzola notes. "They're taught that every move should be musical."
When CPYB selects a program or commissions a choreographer, the goal is finding what would "best serve the educational needs of our students," says Hineline. "That's an ever-shifting equation, because each dancer is so personal. We're trying to address them as a group and on an individual basis, and at the same time, entertaining our audience and letting them feel like they're really gotten to look at some meaty work."
Hineline's "Jukebox" features instantly recognizable songs from the 1950s and '60s – "Great Pretender," "Only You," "Dancin' in the Streets." It is not a story ballet, but a grouping of impressions that transform from grayscale to living color, just as television did in the 1950s and '60s, creating "something the audience will not only enjoy for the dancing and music aspects, but for the music that has the ability to transport you in time to a memory," Hineline says.
Hineline collaborated with CPYB board member Hugh Aberman on the selection of the music and development of libretto.
In a similar but coincidental vein, Wheeler's work features one main couple weaving through the dream-like "Variations on a Theme by Tchaikovsky," by Anton Arensky, with "variations coming in and out like a memory that is slightly different each time." Wheeler tells his dancers to "consider what it's like to remember a feeling you had with someone, or a happy feeling you miss and wish could come back."
For "Jukebox," dancers were introduced not only to songs from before their time but to the unique dance steps of another area. Experienced ballroom instructor Christy Kam coached students in swing, the Lindy, and other steps on the way to "developing this hybrid vocabulary, with ballet and the ballroom, into something that people haven't seen and are excited by," says Hineline.
And the students? "They loved it. They had a blast. It helps the dancers express that era."
When he asked one dancer to jump into her partner's arms, "she ran into it with such abandon that it took the whole room by surprise."
In development of his piece, Wheeler found that the CPYB dancers "worked tirelessly and worked professionally, just as company dancers would." The dancers' excitement about the work made it easier to bounce ideas off them and to utilize their flawless technique. When he asked one dancer to jump into her partner's arms, "she ran into it with such abandon that it took the whole room by surprise."
"Usually as a choreographer, I have to say, 'More. Be braver,'" says Wheeler. "In this case, I was a bit floored. I almost leapt out of my seat. That was important to the ballet for someone to be daring and jump into a guy's arms."
Wheeler and Durante both hope they are inspiring future choreographers. Wheeler remembers sitting in the highest seats of London's Royal Opera House, an onlooker "wanting to create something like that." Art is now the only outlet that can "remind you of a feeling you once had or perhaps evoke a new feeling."
"People enjoy seeing something that moves them," he says. "Art is the only way we have left to not only communicate our feelings but also to connect with other people and see if they feel that way, too."
For Verzola, the mentorship of Pennsylvania Ballet Founder Barbara Weisberger has encouraged and opened doors for him. His greatest joy in choreography is in "working with people and seeing them grow." Future choreographers with "a voice that wants to be heard" should go for it, he says.
Plus, he adds, CPYB and other schools that encourage new choreography are supporting the future of dance.
"This art form won't be able to continue and thrive without new choreography being made, new ideas being put out there, new people showing their views," he says. "It's going to survive as long as it continues to push forward."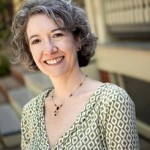 Diane McCormick is a Harrisburg-based writer and lifelong lover of the arts. She is a regular contributor to the Harrisburg Patriot-News/pennlive, Harrisburg Magazine, The Burg, and Susquehanna Style.