tradition (late 13c.) from the Latin traditus, meaning "deliver, hand over"
Traditions bring us together with people we hold dear, allowing us to share meaningful times that become the memories we cherish through our lives. 125 years ago this Christmas, the Nutcracker had its premiere in St. Petersburg, and today, the ballet is a beloved tradition for millions of families around the world.
Growing up at Central Pennsylvania Youth Ballet, Adam Hendrickson experienced the Nutcracker family tradition in a unique way: His father, Gary, worked backstage, his mother, Phyllis, portrayed Marie's mother in the party scene, and he and his two sisters, Jessy and Emmy, danced in the production. His first memory of the ballet was being paired with his party scene family.
"Growing up at Central Pennsylvania Youth Ballet, Adam Hendrickson experienced the Nutcracker family tradition in a unique way … "
"I was weirded out by having a different dad," he chuckles, adding that he eventually began referring to his Nutcracker father as "dad" at home, much to Gary's annoyance.
Phyllis was dedicated to her role as mother, both onstage and off. She took the family to New York in the weeks leading up to the show, and "dragged us to every wholesale bead and accessory store in the garment district to pick out pearls and rhinestones for her hair," Adam recounts. No less care was taken with his younger sister for her role as an angel. Hours were spent rolling Emmy's hair into pin curls with the end of a mascara bottle.
"She used gallons of dippity-do, and Emmy went to school like that for days before the first dress rehearsal," he reflects. "I don't think her hair was straight again until the summer course."
Another CPYB alumnus, Sean Lavery, had a sister, Ann, who ran a theater company in Harrisburg at that time with her husband. Their son studied at CPYB, and Ann coached the children in the party scene. Adam says that it was an incredible learning experience, and that what she taught them about acting "always stuck with me, even when I went on to join New York City Ballet and was cast in character roles."
In New York, Adam once mentioned to a ballet master that he had done the part of Drosselmeier back home. (He'd occasionally stepped into the part for CPYB rehearsals as a student, before the school became licensed to perform George Balanchine's version of Act 1.) The company immediately cast him in the role, thinking he had performed it, and he didn't bother to correct them.
"It was a little misunderstanding," he laughs, and at the first rehearsal, "they were really confused why I didn't know it." He has always identified with the role, seeing the character as an "adult child." The company embraced his darkly nuanced interpretation, even hiring him to do it for several years after he retired from dancing.
Current student Kensington MacMillan has been involved in the Nutcracker ever since her first year of lessons at CPYB, when she was called to a rehearsal for angels. By this time, CPYB received license to perform George Balanchine's The Nutcracker®. She recalls Founding Artistic Director Marcia Dale Weary making it very clear that being chosen to learn the part didn't mean that you would get to perform it, but Kensington soon discovered that she had been cast. To commemorate the occasion, her mother bought her a gold angel necklace. Today, 13 years later, it hangs in her bedroom, serving, she says, as "a reminder of how much I love Nutcracker … and ballet in general."
Kensington went on to play the role of a boy in the party scene, and if she felt any discouragement at not getting to play a girl, she didn't let it ruin the experience. "I remember thinking it was really cool that I was the one who got to mime a story to Fritz," she remembers.
Through the years, she has portrayed many roles in the ballet, her favorite to date being the mysterious Arabian Coffee solo. This year, she has been chosen as one of four students to perform the coveted role of The Sugarplum Fairy.
Kensington's parents first met on Christmas Eve, and her family celebrates with traditions familiar to many of us. Although, when you have two brothers, "most of them end with yelling!" she says with a giggle. They decorate the tree together, watch Charlie Brown and the Grinch, open gifts, and share a big feast.
The opening scene of Central Pennsylvania Youth Ballet's magical production of George Balanchine's The Nutcracker® might resemble your home during the holidays: a marvelous Christmas tree surrounded by presents, families celebrating with friends, and excited children. However, there will likely be a bit more dancing than there is at your house, and there shouldn't be any yelling!
 Writer's Note: Born in Harrisburg, Pennsylvania, Adam Hendrickson began his ballet training at the age of six with the Central Pennsylvania Youth Ballet. He danced with the New York City Ballet 1998-2012. Today, Adam is the Fabrication Manager at Specialists LTD, overseeing artists who make props for TV, film and Broadway. He also guest teaches and choreographs at Manhattan Youth Ballet.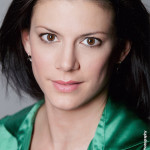 Amanda Edge is on the faculty at Central Pennsylvania Youth Ballet. During her professional dancing career – at New York City Ballet and on Broadway – she attended Fordham University, where she discovered a fondness for writing.