The Nutcracker at CPYB ushered them to the next level – and created lasting memories.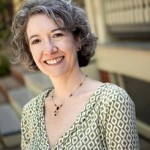 Say "Hello" to Diane McCormick, our guest blogger! Writer and arts enthusiast, Diane recently caught up with Central Pennsylvania Youth Ballet alumni Ian Hussey, Lia Cirio, Carli Samuelson, Adrienne Schulte, and Jonathan Stafford to talk about their special Nutcracker memories. Let's tag along and hear what they had to say!
In every dancer's life, one show is constant. They see The Nutcracker as children, and they are inspired to dance. They debut on stage as mice or party-going children. As they mature, they shine in featured roles, each as memorable as the next.
Nearly 10 years to the day from performing Her Cavalier in Central Pennsylvania Youth Ballet's 2003 production of George Balanchine's The Nutcracker™, Ian Hussey returns this year to perform the same role. The difference? He is a Pennsylvania Ballet principal dancer now, one of many CPYB alumni in professional careers.
Ian Hussey's CPYB teachers were impressed by his ability to learn the choreography for Her Cavalier so quickly. He didn't share his secret – that in his formative years with the Rock School in Philadelphia and appearing in Balanchine's The Nutcracker, he constantly imitated the steps he saw older dancers perform.
He loved playing Her Cavalier with Anna Gerberich (now with North Carolina Dance Theatre), "a really unique talent." Equally matched in strength and musicality, they were able to "explore the roles artistically in wonderful ways because we had a huge amount of trust in each other." Now following in the footsteps of CPYB alumni who return from professional careers for performances, he thinks fondly of the exciting moment he first stepped onstage as Her Cavalier. "It was kind of a dream come true."
Lia Cirio, Boston Ballet
Principal Dancer ¦ Remembering Marzipan Shepherdess and Sugarplum Fairy
From Marzipan Sheperdess' first lilting notes to the last, Lia Cirio felt at home. "It was very musical, and the way Balanchine set up the steps with the music – it flowed out of me. Every step sits perfectly." To prepare for Marzipan, Cirio watched a video every day of Margaret Tracey, now the Boston Ballet director, in the role. "She became my idol. I would try to emulate and learn from her."
Performing Sugarplum Fairy with visiting artist Benjamin Millepied, she remembers seeing little girls in costume. "They want to be so perfect, and they're shaking, but then you smile at them, and they relax a little bit. I remember that feeling. I was magically making them smile." Today, the thought of inspiring children to pursue their ballet dreams keeps The Nutcracker fresh through countless performances. "This is what I remind myself whenever I feel I simply cannot do another show – 'It's about the children in the audience.'"
After first seeing The Nutcracker, 4-year-old Carli Samuelson wanted to be the Sugarplum Fairy. "Pretty much ever since then, I've been dancing," Samuelson says now.
As Coffee, she gained confidence with the role over three years of performances. "I felt like I was able to make it my own. I didn't have to think about the steps as much. I was able to bring life to it." Performances of the dimly lit scene were "exciting but nerve wracking." In projecting her character, Samuelson "never thought of Coffee as coffee. We always called it Arabian. Maybe it was partly the costume, partly the choreography. When you think of it that way, as Arabian, you try to seem mysterious." The preparation she received from CPYB is "one of the main reasons I'm still dancing today," Samuelson says, and The Nutcracker represented her favorite time of year. "There was something about rehearsing and performing and having fun at the theater with friends and Christmastime. I just always looked forward to it."
At age 7, in her first year with CPYB, Adrienne Schulte was chosen to play the sole little white mouse in a scene full of older students as gray mice for a pre-Balanchine Nutcracker. "It was such a big deal," Schulte recalls. "I just had stars in my eyes."
The stars continued to shine, through Schulte's role as Dew Drop. Jumping wasn't her forte, she believed, so she shied from the role's big moves. But Associate Artistic Director Darla Hoover would stand before her, yelling, "Go! Go! Jump!" and Schulte developed "that willpower and that energy to just barrel through those flowers. It was a huge part of my growth. You can't always do what you like the best and what you think you're best at."
As Sugarplum Fairy the next year, she found herself in awe of her partner, NYC Ballet principal dancer Albert Evans. Dancing pas de deux with partners previously, each pulled their own weights. Suddenly, she had a partner telling her to do less – something she'd never heard before. Today, The Nutcracker triggers sensory memories of holidays and families every year. The audience comprises "families sitting all together. It's something they're doing as part of a holiday tradition. It's part of a warmer feeling of what I'm giving to them. I adore it. I think I always will."
The scene: Opening night of CPYB's premiere performance of George Balanchine's The Nutcracker™. Two dancers pushed a box from the wings toward the stage. Inside the box, Jonathan Stafford was preparing for his turn as Tea. But the box snared on the leg of a stage flat. "We were going onstage, and I'm all excited to do my part, and suddenly, we're going offstage as the music's starting." Stafford had no idea what was happening, but the box was positioned just in time for his leap onto center stage.
CPYB's emphasis on live performance taught him that "things can go wrong, but you can't let it shake you." Today, he amazes NYC Ballet colleagues by performing the intricate hoop moves of a favorite role – Candy Cane, performed in a CPYB The Nutcracker. He's too tall to perform Candy Cane anymore, so he's grateful for his chance with CPYB, where dancers learn the discipline needed to transform natural ability into careers. "The training," he says, "is what gets you to where you are."
Freelance writer M. Diane McCormick's background in the arts has centered on theatre and music.  She writes for The Patriot-News, Harrisburg Magazine, Susquehanna Style, and other outlets and businesses. 
Writer's Note: Feature photo CPYB 1995 production of "George Balanchine's The Nutcracker™," choreography by George Balanchine © The George Balanchine Trust, including CPYB alumni who went on to dance professionally: Former Corpus Christi Ballet Company Member Shannon Castner, former Sacramento Ballet Company Member Melanie Haller, former New York City Ballet Soloist Adam Hendrickson, Miami City Ballet Principal Soloist Callie Manning, Les Ballets de Monte Carlo Soloist Noelani Pantastico, New York City Ballet Corps de Ballet Member Allen Peiffer, American Ballet Theatre Corps de Ballet Member Adrienne Schulte, New York City Ballet Principal Dancer Abi Stafford, and New York City Ballet Principal Dancer Jonathan Stafford.