In dance, says Marcus Romeo, "sometimes it's harder to be funny than serious."
It's a lament heard often in theater. "Dying is easy," goes a saying among actors. "Comedy is hard."
"Dying is easy," goes a saying among actors. "Comedy is hard."
Romeo learned the lesson as a Central Pennsylvania Youth Ballet student, playing the lead role of Franz in the 2009 version of Coppélia. Though audiences might not think of comedy when they think of ballet, Coppélia has been making dance lovers smile since its premiere in 1870, and generations of dancers have seized the opportunity to learn the nuances of that perfectly timed double-take or that seemingly clumsy pratfall.
CPYB first produced Alan Hineline's staging of the classic boy-meets-doll story in 2005, with a second production in 2009. Hineline, who has created more than 25 ballets for the school, says his restaging tried to "bring out the wit of the ballet and highlight that a little bit more, for the dancers to experience."
Perhaps most importantly, Hineline mined the story for the human traits spotlighted through comedy. Franz' ego, Dr. Coppélius' eccentric but loving tenderness, Swanilda's frailties cloaked in determination and jealousy – all offer a mirror into human nature.
"It looks at people – at the characters of Franz and Swanilda and Dr. Coppélius – and pokes fun at them in a way that we all see ourselves," says Hineline.
CPYB alumna Leta Biasucci is now a soloist with the elite Pacific Northwest Ballet. She performed Swanilda in CPYB's 2005 production and found the experience set her up for recognition when, as a PNB corps de ballet member, she was called to step into that very role for a dancer who couldn't go on.
"The versions are a little bit different, but it's the same story, the same character," she says. "Just knowing who she is was a help. You're not trying to figure out what the character is."
Performing in comedies and other full-length story ballets with CPYB prepared Biasucci for the rigors of expressing characterizations while also mastering the steps. In comedic dance, she learned, it's vital to react to other characters at the appropriate time, avoiding the urge to rush ahead with a stage direction and dampen the audience's enjoyment of the moment.
It's about "being mindful and present, really engaging with those you have a connection with and interaction with," says Biasucci.
"The steps are merely a means to tell the story," she says. "Luckily, the story's already there for you. Being present is the most important aspect of conveying the story. The ability to attentively watch and react to those around you is the foremost piece of storytelling, and it's also the most difficult."
And as Hineline stresses in the choreography, Biasucci strives to project the humanity of her characters, even when they're involved in humorous situations.
"I like to remind myself that you're a human first," she says. "You're a human onstage, and you're also a dancer, but the humanity of dance is much more important than whatever technical things you're doing."
"You could do the exact same move on two different nights but have a completely different reaction by the timing or how well you played off your partner," says Romeo.
From his time as a CPYB Franz, Romeo remembers that performing a lighthearted piece was still challenging "but not quite as daunting as, say Swan Lake or Sleeping Beauty from a dancer's standpoint." Besides, for once, it was nice playing characters near his own age, says Romeo, now a Boston Ballet corps de ballet member.
"It wasn't a ballet where I remember being told you need to be grown up," he recalls. "We might have had an advantage, being so young."
From the time he was 6 until he was about 16, Romeo studied at CPYB, which taught him "absolutely everything" in preparation for a professional career. CPYB training instilled the idea that comedic dance requires a subtle touch, resisting the urge to overact and, instead, digging for the human moments.
"It was really putting yourself in the situation," he says. "How would you react?"
Like Biasucci, Romeo has learned the need to react at the appropriate time, taking cues from the music and waiting for the naturally humorous moment.
"That keeps it fresh for the audience," he says. "It keeps it real for the audience because they need to feel that you're experiencing it for the first time, or everything is completely lost."
In a comedic ballet, audience laughter "only feeds the energy more as a dancer," says Romeo. If a moment performed a certain way gets a big laugh, it has passed a test and is likely to be repeated – even though it might not get a laugh the next night.
"You could do the exact same move on two different nights but have a completely different reaction by the timing or how well you played off your partner," says Romeo. Especially because future professional dancers are likely to perform in Coppélia, a repertory staple, it's beneficial in CPYB's student setting "to have a few performances of a ballet like this, to feed off and tweak it."
Like all CPYB productions, Coppélia "helps the dancers grow and mature and prepare them for whatever their futures might hold," says Hineline. "It's a really fun ballet. It has a great sense of comedy."
Hineline builds his ballets one vignette at a time, moment by moment, until they weave together into a full-length story that the audience can absorb. He does the same with physical humor, "hopefully timed in a way that's unexpected and clear enough that you're comfortable in the theater laughing, especially with ballet. We tend to go in and sit with our hands folded on our laps. We will encourage people to respond and enjoy and laugh at this one."
It's a process that teaches dance students "how to be really rich actors," says Hineline. When they audition for a ballet company, their acting skills won't be on trial, "but once you get in and the ballet masters and ballet mistresses and artistic directors see that you have acting attributes, it helps as well. It's just another attribute that helps you stand out as a dancer. We see so much growth through doing the full-length ballets, and it's why we do them. The kids grow so much and gain so much."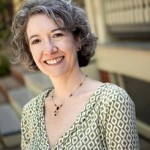 Diane McCormick is a Harrisburg-based writer and lifelong lover of the arts. She is a regular contributor to the Harrisburg Patriot-News/pennlive, Harrisburg Magazine, The Burg, and Susquehanna Style.