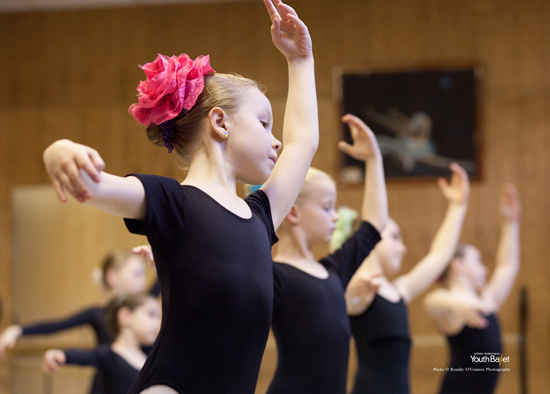 Preparing your dancer for the long hours that lie ahead in the studio can feel rather daunting. Sheesh! Just keeping up with laundering the ballet clothes and sewing the shoes is nearly a full time job in itself. A student needs to be sent off for their day well equipped with all the appropriate snacks and light meals needed to maintain their energy, strength and stamina.
Thinking back to when I was a student, string cheese was hot on the scene. I added to that some token fruit and a PB& J on white bread. The knowledge that we're fed today allows us to know more about nutrition and that there are much healthier options out there offering up better staying power. Gone are the days of the brown bag and multiple Ziplocs for packing as well.
I'm going to use the word "let's" here because I need to practice what I'm preaching today. I'm guilty of giving my little one an energy bar here and a granola bar there thinking that the words natural and organic make it okay. After slowing down and planning a bit better, I've come to realize that these aren't the best options for her. The sugar levels are high. They were causing headaches, and, worst of all, I became wooed by the attractive words included on the packaging labels like "organic energy snack." So, let's devise a plan together. Plotting this out will take some effort on our part but will soon feel like old hat.
Before we start digging deeper, let me remind you that I am no nutritionist. The information that I'm giving you is from a combination of sources mixed with experiences from having been a dancer, mom of a picky eater, and someone who prepares over six meals daily.
So, here we go. Let's do this!
Storage Containers
Enough with the baggies! They're expensive and not reusable. Invest in some nice plastic containers that don't leak, and, of course, are BPA (bisphenol-A) free. The options are almost endless, with various sizes, shapes and colors to meet all your dancer's edible needs.
Water Bottles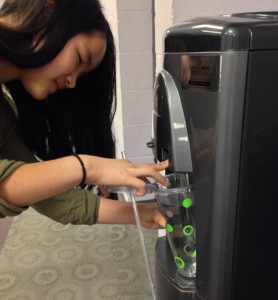 It's no surprise how many disposable water bottles are tossed or recycled in a day. In fact, the U.S. consumes 1,500 plastic water bottles every second. My guess is that a sweating, hard-working, ballet dancing population definitely contributes to that. So, grab a few reusable water containers. Choosing these for your dancer can actually be fun. There're many with or without straws (I used to love the straw varieties as they wouldn't mess up my lipstick during performances). You can find them in fun colors, patterns and even licensed with some popular characters.
Carbohydrates
A dancer should eat 50-60% of carbs daily. Now, carbs are found in many foods, so I'm talking about complex carbs versus the simple ones. Complex carbs consist of fruits, vegetables, oatmeal, nuts, grains, seeds, bread, pasta, and rice. This is achievable, right? Slice up some fruits, veggies, and add in a handful of nuts for a snack. You can even add the veggies to some nice whole grain bread or pasta and you have lunch done too. Easy peasy – we can do this!
Protein
Proteins should make up 2-15% of your dancer's intake. These include lean meats, poultry, beans and veggies. Protein shakes and bars are quick and easy options too, but getting your protein from food is actually better. How about a nice turkey sandwich? What about a baked chicken breast? Try a peanut butter sandwich for the picky eaters. I get it. I have one myself! Or, mix it up and try almond butter or sunflower butter. Hummus makes for a great protein too. I've nicknamed it hummus-yummus!
Fat
Oh no, not FAT!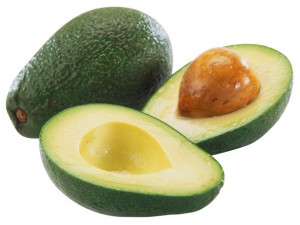 Yes, fat should make up about 20-30% of the daily diet depending on your dancer's weight. Now, we're not talking about the fats derived from sweets and treats (although I do love a sweet little morsel of chocolate midday). I'm talking about foods low in saturated fats – avocadoes, nuts, seafood. (Um, I don't recommend eating fish at the studio. Its smell tends to permeate and not everyone's a fan!) Slice up an avocado, drizzle it with some olive oil. Here you'd actually get in two healthy fats, but don't forget to include the pit as it'll keep the yummy parts from browning.
Vitamins & Minerals
Fruits and vegetables should be eaten five times a day each. That's great and all, but during the day they tend to make some a little (ahem!) gassy. Not a good issue to have at ballet. Uncomfortable, too. If this is you or your dancer, I've found that the fruit strips made of all natural fruit with no added sugar is a better way to go. They don't 'produce' the same outcome, but you still benefit from the same nutrients. If you're lucky enough to not have this issue, there's no bad fruit. Blueberries, the brain berry, are my favorite with its laundry list of benefits. As far as veggies go, freeze dried veggies can be a fun way to mix up baby carrot overload. They're crunchy, fun to pop and usually come in their own re-sealable bag. Toss and go! Backing up to the picky eaters again for a sec, they need a multivitamin as they typically don't eat enough variety of foods to give them appropriate nutrition.
Well, I hope this gives you enough to chew on. Next shopping day, plan, make a list, and return home with a refreshed outlook on prepping your dancer for a long day at the studio. There is even the added benefit of omitting the extra money and time spent it takes to make additional stops to pick up food on the go. My guess is healthier in the long run, too!