April 13, 2015
Give Alecia Good-Boresow a magic wand to wave, and she'd summon "a sense of accomplishment and a sense of confidence" for her students at Central Pennsylvania Youth Ballet.
"We train them here to be the best that they can be," says Good-Boresow, appointed the CPYB school principal in October 2014. "They're going to have the technique down, but if they don't have the confidence to go out and show people what they have, it doesn't matter. My magic wand would give these kids confidence and let them know they have what it takes to be successful if they've done the work, if they put the effort into it and have the passion."
"Ballet traditionally has been handed down from generation to generation, so what we learn and what we experience as dancers takes us to the next level where you can give back."
In fairy tales, the Fairy Godmother conjures magic with a wave of her wand. Sadly, those godmothers are fictional. But CPYB's 2015 production of Cinderella reminds three alumna that real-life Fairy Godmothers do exist, making the ballet dreams of young dancers come true not by magic but by generously sharing their knowledge and passion. In CPYB's 1973 Cinderella, all three played the corps roles so enchanting to young girls with ballerina dreams. All three grew to dance professionally and become teachers of the next generation.
Good-Boresow started attending CPYB when she was 5 years old. From there, she studied with the Pennsylvania Ballet and went on to become a principal dancer with Kansas City Ballet. Still, she returned every summer to teach at CPYB, and in Kansas City, she started a youth ballet based on the CPYB discipline and structure established by Marcia Dale Weary.
"I knew these methods worked," says Good-Boresow. "I'd seen the results."
Darla Hoover followed a similar career trajectory, from a dancer with the New York City Ballet to Balanchine répétiteur for productions worldwide, and artistic director for Ballet Academy East's graded children's program in Manhattan and associate artistic director for CPYB. Like Good-Boresow, Hoover credits CPYB and Weary's discipline with helping her understand the logic behind each step. "Marcia was and remains a major impact in my life," says Hoover. "Beyond teaching ballet, she teaches you about life and how to live it. There's nothing that I do that doesn't reflect back to her."
Pamela J. Robinson-Harris also credits her CPYB discipline as the foundation of her career, dancing with Cleveland Ballet, State of Alabama Ballet, and Ballet West. Today, she is Principal Ballet Mistress for Ballet West, living out the teaching gene that emerged during her CPYB days.
"As a kid, I would come home from ballet class, and I'd gather all my friends and try to teach them ballet," Robinson-Harris recalls. "I felt like I knew everything about ballet from Marcia. When I retired, I didn't expect to continue on in dance, but it's come full circle."
Ask these experienced teachers the most important thing they learned and are now trying to pay forward, and the word "passion" comes up frequently.
"No matter how much knowledge you have as a teacher, it will fall on deaf ears unless you're passionate about what you're doing," says Hoover. "You have to make that passion contagious in the room."
When there's passion in the classroom, "the rewards are well worth the sacrifices made," says Robinson-Harris. "As a young dancer, I was passionate. All I wanted to do was dance all day. That's the same with our kids. They just want to dance all day. They want to watch. They want to observe professionals to look up to and see what it's like to be in that professional environment."
Now that Good-Boresow has returned as school principal to her first ballet school, she is trying to open doors for her students by blending tangible passion with CPYB's renowned discipline. "There's nowhere else in the United States and possibly the world, except for Russia, where the training is as intense. That is what I try to instill – the discipline and repetition. The need to make every step you do exact and clean and clear."
And even if, in some alternate version of the story, Cinderella's dream isn't going to the ball but becoming, say, a neurosurgeon, the passion of the Fairy Godmother opens doors to opportunities of all kinds. Good-Boresow repeats something she's often heard Weary say. "You don't know how many kids will be professional dancers, but whatever they do, they're going to carry the discipline, the commitment, the passion, and the drive they learn here."
"No matter how much knowledge you have as a teacher, it will fall on deaf ears unless you're passionate about what you're doing."
Hoover agrees that the truly effective ballet instructor teaches every student to be a better person. "If we're not making a positive impact on these kids as people, then we're not really being true teachers. You have to have passion for making a positive impact on a young person's life."
Good-Boresow is driven to guide young dancers "in the direction that's good for them" as they sift through their choices and decisions at each phase of development. "It's my job to make sure I'm  here for these kids, whether it's teaching them, coaching them, or lifting them up when they're feeling blue."
It all comes back to passion, Good-Boresow says. "So many people have jobs, and they don't like their jobs. But – 'Wow, you get to dance, and you love it?' Show it. Let's see the passion that you have. That's what is going to make audiences want to watch you."
At each career phase, dancers depend on Fairy Godmothers who appear along the way – the choreographers or directors or company mates who take them under a nurturing wing and inspire further growth. Before long, it's their turn to do the nurturing for those coming behind them.
"Ballet traditionally has been handed down from generation to generation, so what we learn and what we experience as dancers takes us to the next level where you can give back," says Robinson-Harris. "Being on this end is the next best thing to being on stage performing a role. You get to watch dancers develop and become the character you see in your mind's eye. That's the most fantastic thing in the world, to be able to give back after so many years of great teachers and training."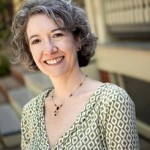 Diane McCormick is a Harrisburg-based writer and lifelong lover of the arts. She is a regular contributor to the Harrisburg Patriot-News/pennlive, Harrisburg Magazine, The Burg, and Susquehanna Style.