Madison Keesler's first Central Pennsylvania Youth Ballet lessons made her cry. She was 10 years old, dancing since age 6 for schools in Colorado and Miami. But in Carlisle, she witnessed her peers gliding through advanced steps that she couldn't perform.
Her mother left the decision with her. Stay or go? Even through her tears, the choice was simple.
"I just knew I wanted to be that good, and I knew that I wanted to be able to continue to absorb all of that knowledge from the really fantastic teachers," Keesler recalls.
Today, that tearful 10-year-old is a First Artist for English National Ballet, performing a varied repertoire of classics and contemporary works. Her career path wound through the Hamburg Ballet, where she worked with legendary choreographer John Neumeier, and San Francisco Ballet.
"CPYB made my career," she says, with the same certainty that settled her on CPYB as her training home.
As Central Pennsylvania Youth Ballet prepares its 2017 production of The Sleeping Beauty, there is a certain synchronicity in the air. In this Alan Hineline production of the Tchaikovsky classic, a baby girl is born, finds the strength in herself to overcome hardship, and matures into a confident young woman.
"Aurora is a baby and she turns into a woman, and it's about her journey, and in a way, it reflects my journey through CPYB," says Grace Anli.
Sound familiar? At CPYB, young dancers undergo similar journeys, transforming from chrysalis to butterfly, or in the case of Grace Anli, from CPYB "Barn Baby" to Company Dancer of Alabama Ballet. In her first CPYB The Sleeping Beauty, Anli was a pageboy presenting a gift to Aurora, the title princess. Second time around, she was in the Garland Dance, and a Lilac Fairy attendant. Third time was her charm, performing Aurora.
"Aurora is a baby and she turns into a woman, and it's about her journey, and in a way, it reflects my journey through CPYB," says Anli. "I started out as a little pageboy and walking on stage, holding a little gift, and by the last time I was doing Sleeping Beauty, I was Aurora. It was magical."
And yet, she recalls, she wasn't "over the moon" about her selection to perform Aurora. The steps demanded weren't a personal strength of hers. Then came the run-through, about one month before performance, when she realized how happy — "how very happy" – she felt, and an important lesson sank in. Ballet, she realized, may be about "perfecting something that you'll never reach," but a negative outlook can prevent the dancer from achieving full potential.
"It made me a little bit more mature because I realized that even though I might have a certain mindset about something, I was still capable of rising to the challenge, and that I need to keep a more open mindset about all of the parts thrown at me," she says.
At the time, Anli didn't know that CPYB teachers assign roles for that exact reason, to nudge their capabilities to the next level. That is CPYB's method, selecting ballets each year that will entertain audiences and develop dancers. Students are performing The Sleeping Beauty this year because some need work on softening their classicism, adding grandeur and regality to their athleticism, said CPYB Director of Artistic Programming Alan Hineline.
Throughout rehearsal, every student undergoes the intense coaching that is CPYB's hallmark, but each will experience it differently. "They're all human beings," Hineline says. "They're all a little different in their dancing." But no matter the approach, for each, "their growth is spectacular."
As Keesler worked to catch up to her classmates, she endured what felt like setbacks, such as having her pointe shoes, awarded by an earlier school, taken away while she developed her muscles properly. Through it all, her parents often reminded her of her worth, encouraging her to trust her teachers and keep working hard.
That, Keesler now knows, was "an important life lesson, to trust those people who are mentoring you, that they're doing the best thing for you, even though it feels like a bad thing."
Behind the magic is the grind of daily rehearsal … to give the production its weightlessness … to help achieve that growth. 
As Aurora, Keesler found that ushering her character from childhood to womanhood was "one of the most exciting parts about it," even though it could be difficult for a real-life 16-year-old to recognize the maturation of a ballet-princess 16-year-old.
"What does it actually mean that I'm a real princess, or that I'm getting married?" Keesler would wonder. "I would even consider how I would hold a suitor's hand in the Rose Adagio or how I would hold my husband's hand in the third act."
Anli worked to portray Aurora in the early scenes with "a youthful, playful side." As the Sleeping Beauty blossoms into "a woman and a queen," she infused a royal air into her depiction.
"Any time you're doing a ballet that's regal, the technique has to be as flawless as possible," she says. "There's no room for being sloppy or making mistakes."
Of course, behind the magic is the grind of daily rehearsal, the repetition and effort to give the production its weightlessness. But that's "the pleasure of the rehearsal process, to help achieve that growth," Hineline notes.
"If they were professionals, they would be asked to learn it in a short time, but this is how the classroom and rehearsal studio education at CPYB work together," he says. "They're taking the time. They're developing the characters. By the time you finish the process, you almost always see kids stepping up and growing in a way that even we, who know most of them from the first steps in ballet, are surprised by."
These days, anyone can turn on a cell phone and watch a dancer execute challenging technical moves with precision, notes Keesler. CPYB-trained dancers, constantly reminded that "this is an art form and not just a sport," give more by layering their flawless technique with acting, imagination, and artistry.
"An audience can enjoy technical aspects, but more than that, they want to feel something," she says. "They want to go to the theater and be able to feel a range of emotions."
Keesler will forever express her gratitude to CPYB Founding Artistic Director Marcia Dale Weary "for everything she does and has done and continues to do."
"It's a very special school. I hope that the Auroras and the fairies and every character in the CPYB production of The Sleeping Beauty can find fulfillment and enjoyment throughout the process," she says. "Because I did."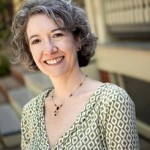 Diane McCormick is a Harrisburg-based writer and lifelong lover of the arts. She is a regular contributor to the Harrisburg Patriot-News/pennlive, Harrisburg Magazine, The Burg, and Susquehanna Style.