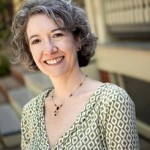 Two outwitting siblings. A sinister witch. Dancing gingerbread men. And, a house made of candy. This is what truly sets the tone for the most desirable kind of storyline in my opinion — when 'good triumphs over evil.' This week we welcome back guest blogger Diane McCormick. She spoke with original cast members of Central Pennsylvania Youth Ballet's 2010 Hansel & Gretel about their thoughts and experiences in bringing this classic fairy tale to life.
"It's like when you read a little kid a popup book, and they're waiting for the next page."
When ballet meets storybook, kids in the audience don't care what's real and what's pretend, says dancer Julian Duque. They just want to be amazed. Duque knows. He remembers the gasps and cheers from Central Pennsylvania Youth Ballet's first production of Hansel and Gretel.
"It's like when you read a little kid a popup book, and they're waiting for the next page," says Duque, who played the father in the 2010 production and is now in the Miami City Ballet corps de ballet. "They feel like they interact with it more. It's more three-dimensional. They imagine it in their heads, but they also see it in front of them."
And so, like a popup book, CPYB's Hansel and Gretel uses layer after layer of visual elements to bring a classic fairy tale to life. Costumes, sets, lights, and movement blend to engage audiences in the suspense and joys of good triumphing over evil. Audiences so loved the premiere production of Alan Hineline's Hansel and Gretel, set to the evocative music of Edvard Grieg, that CPYB revived it in 2014.
New to the 2014 production, CPYB partnered with acclaimed children's literacy advocate Floyd Stokes for a pre-performance reading of Hansel and Gretel, from a version awarded the 1998 Caldecott Medal for artist Paul O. Zelinsky's richly detailed imagery.
Stokes is president of the Harrisburg-based, nationally recognized American Literacy Corporation, but he started his literacy mission as Super Reader, donning a cape and tights to take the delights of reading to children in preschools and elementary classrooms. Stokes knows the power of visuals to pull children into a story. One of Super Reader's popup books about dinosaurs would draw oohs and aahs when he'd turn a page and a tyrannosaurus rex would appear, with giant teeth menacing.
"It definitely gets the kids' attention," Stokes says. "That 3-D imagery gets them, and they're just fascinated."
In the same way, Hansel and Gretel concocts a feast for the eyes, laden with dancing gingerbread men and a house made of candy. As the visuals and characters pull children into the story, they don't care where real-life ends and imagination begins, says Duque.
"When the gingerbread men come out to dance, they can't tell if it's a kid or a costume or a cookie," he says.
The classic story of Hansel, Gretel, and their parents remains relevant because the family endures the same struggles and trials facing today's audiences, says Grace Snyder. The CPYB alumna played Gretel in the 2010 production and is now a company dancer with the Alabama Ballet, Birmingham. When rehearsals were underway, she knew the basics of the story – "The kids go to eat candy and push the witch into the oven" – but Hineline's staging gave the characters personality and motivations that drove every step of the story, she says.
"When the gingerbread men come out to dance, they can't tell if it's a kid or a costume or a cookie."
When Alan Hineline, now CEO at Ballet San Jose, was CPYB's CEO and resident choreographer, he chose stories for his productions that fit with CPYB's mission as a pre-professional school for young dancers. Performance is essential to achieving that mission, while it also cultivates new audiences, he says. Hansel and Gretel "was made in particular to help build the students we had in front of us at the time, which was a young group."
Snyder recalls that Hansel and Gretel forced her to stretch her acting technique. She had always easily played characters beyond her years, but at age 15, she was playing a mischievous child who overcomes some harsh realities. The exercise helped Snyder find "a more playful side" that she has incorporated into her professional career.
"By the end, Gretel's matured a little bit. She's closer with her family. They're happy," Snyder says. "It's a lot of change to try to get across to an audience in one hour. Acting is such an important part of being a dancer, so I'm glad that I was able to start with CPYB."
Whether it's Hansel and Gretel or Swan Lake, magic happens when ballet meets fairy tale. Both are "ethereal," says Snyder. "When people come and sit in the audience, it's very easy to get transported to a different world for an hour or two hours."
Hineline softened the darkness of the original Brothers Grimm tale by using a light hand with the horror and building balance into the production.
"The places where it's scary don't linger," he says. "Likewise, I used comedy in some places to set up an unexpected scary moment."
The spookiness of the original Brothers Grimm tale is "not anything for you to be afraid about," says Duque. Children know that a cartoon villain won't prevail, and they know that Hansel and Gretel will ultimately be safe, he says. When Stokes' 6-year-old daughter borrowed a Brothers Grimm book from the library, he thought she was too young for those original, and truly grim, tales, but "she's absolutely loving them."
"When we share stories like this in a safe environment, it's easier for kids to accept what's happening," he says. "The story ends happily ever after, and that's the beauty of it. Our kids understand that life isn't perfect all the time, and we'll go through hard times. There'll be these bumps in the road, but with perseverance, we can overcome them."
Hansel and Gretel has also been performed by Dance Theatre of Tennessee and will probably "continue its life" through productions elsewhere, Hineline says.
"It's a good, wholesome work," he says. "It gives families an opportunity to be exposed to ballet with a familiar story and come away with a sense of overarching good. I like it when good triumphs over evil, in ballet and in life."
M. Diane McCormick is a Harrisburg-based writer and lifelong lover of the arts. She is a regular contributor to the Harrisburg Patriot-News/Pennlive, Harrisburg Magazine, The Burg, and Susquehanna Style.