July 25, 2015
Central Pennsylvania Youth Ballet's 5-week summer intensive has come to a close. Over 500 dedicated and deeply driven ballet students are without a doubt returning home better dancers than when they arrived. One who captured notable moments from arrival to departure and those between is Riley Grace Borden, this week's A New Page guest blogger. Enjoy her post as she recounts life as a member of the summer class of 2015.
We came to the CPYB summer program in diverse masses. Infusing Carlisle with a burst of youthful energy and enthusiasm, not to mention an economic boost to local business. Some of us were away from home for our first time. Others, summer intensive veterans. Our ages, looks, countries and states varied; but our differences weren't barriers among us. Rather, our hopes and dreams were in sync, making for bonds between us that would grow stronger as our five weeks of intensive ballet training commenced.
"There was something special going on here, even beyond the technique. We all saw it — pure joy shining off the dancers' faces on that stage."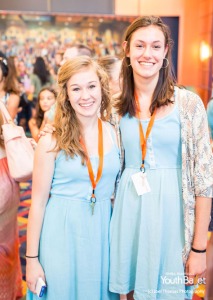 On orientation day, and with our brightly colored lanyards hanging from our necks, we piled into buses headed for Harrisburg. Our minds were filled with the excitement ballet students can't help but feel before seeing ballet in its most refined state: performance. It didn't matter whether it was our first or sixth time at the CPYB summer course. We knew that we were about to see ballet students, not unlike ourselves, gracing the beautiful Whitaker Center stage. Together, we would see students possessing the strong technique we were expecting to progress towards in the next weeks. We felt irrepressible smiles, even tears in our eyes, watching some of the youngest and some of the most accomplished ballet students we had ever seen perform in CPYB's annual June Series. We knew that we would not regret choosing this summer intensive over the thousands of other programs in the United States.
There was something special going on here, even beyond the technique. We all saw it — pure joy shining off the dancers' faces on that stage. The beauty and maturity that was demonstrated in the many professional level ballets performed that day. We saw dancers our ages with the same passion we brought, not in our suitcases, but in our hearts. They were something to aspire to. They have been taught the skills to rein in. Put that passion to music, transforming it into graceful, technically sound movement. It was real ballet here. Performed not by a professional company, but by a hard-driving school.
We, by coming here for these five weeks, were going to take home some of the skills we saw in action that day. But, not without lots (and lots!) of hard work, as Marcia Dale Weary reminded us at our orientation. What an opportunity for improvement in this seemingly obscure town of Carlisle.  More than 500 of us, with varying experience and talent, from late starters in ballet to those with years of training.  This was a chance some of us may otherwise never have been given.
Our intensive training began after CPYB's hardworking staff spent a long day themselves carefully placing each of us into one of 24 levels. We started that first day out knowing we had to trust our placement. But some wished to compare their level placements with others anyway. After more than five hours of ballet on that first day, however, our naturally competitive mindsets were changing.  We weren't placed into levels based on our age. We were placed based on our technical needs. Our weak points had been spotted by the excellently trained hawk eyes of CPYB's artistic staff. We soon saw that we shared similarities with other dancers in our classes. Our teachers cared that we changed our bad habits and grew individually as artists. Though we couldn't possibly love each teacher we had — sorry about that — we could most certainly take away something good from every class. We discovered muscles we didn't know existed and learned how to use them. Taking at the very least three classes every day, we uncovered inner strengths in ourselves and developed a new kind of mental and physical stamina. Having a variety of instructors allowed us to redefine how we make first impressions on our teachers in ballet, as well as practice presenting ourselves in the best possible way.
"We learned to balance fun and hard work."
Not only did we grow technically as dancers, but as individuals. We learned to balance fun and hard work. We made new friends, some with more differences than similarities. We matured without our parents by our sides to guide us. Through various fieldtrips we got to know a bit of Pennsylvania; one to the popular Hershey amusement park. Others spent appreciating the unique characteristics of Carlisle during weekend trips and daily post-ballet hoopla.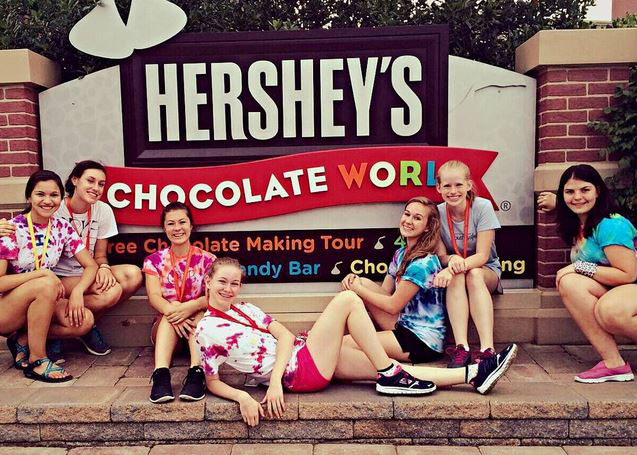 We now know better to never take any ballet class for granted, as there is something worthwhile to be found in each one. There is so much more left to learn than we thought. A matter of fact, we have a feeling that just one summer here won't be enough, but not because we feel we didn't improve enough. Rather our drive as ballet dancers to grow never dissipates.  A dancer's desire to always be better than they are, even if just a little better than yesterday, is insatiable. Those of us who come back to CPYB over and over are among the many who return to our home schools stronger dancers. We are ones of many who have gained the technical intelligence to keep improving at home, and wish again to get that extra boost of inspiration and improvement one only gains after a summer here at CBYB.
Until next summer!
Riley Grace Borden has just completed her second CPYB 5-week summer ballet intensive and will begin her second year as a full-time CPYB academic student this fall.