June 24, 2014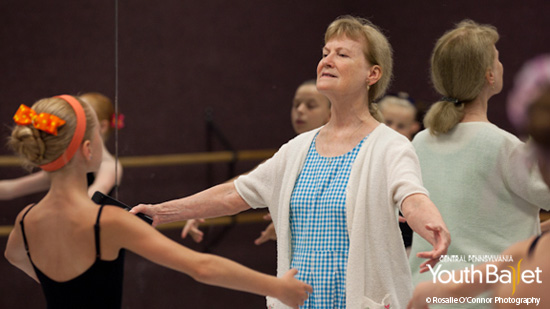 Choosing to spend five short weeks in a summer ballet intensive can be a life changer. Hungry, hard-working dancers flock to studios, fully prepared to take in and digest every morsel faculty members so want to pass on to them. New York City Ballet principal dancer Chase Finlay talked with guest blogger Diane McCormick about the years he spent at Central Pennsylvania Youth Ballet's 5-Week Summer Ballet Program. Enjoy Chase's summer to success!
Summer Students Grow by Leaps and Bounds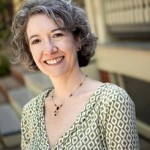 The summer times of childhood – splashing at the beach. Immersing in books. Bicycling away one hazy afternoon after another. Long days for indulging in dreams.
Sometimes, though, summer opens the doors that turn daydreams into reality. The textbooks are put away. The tests have halted, and for three months, there's time for immersion in the one thing that makes a child's eyes sparkle with hope.
The CPYB summer ballet program is a longstanding tradition, an intensive five weeks for 550 budding dancers of all skill levels. They come to Carlisle from all over the nation and the world, receiving at least 16 classes a week in ballet technique from basic to advanced. After their exposure to new teachers and new friends, they leave Carlisle better prepared for the next step in their dance lives – whatever that step may be.
Chase Finlay recalls first coming to Carlisle when he was 9 or 10 years old, for the first of five summer programs. The Fairfield, Connecticut, native was studying at Ballet Academy East, where CPYB alumna Darla Hoover is associate artistic director. Today, he is with New York City Ballet, achieving principal status in 2013 after six years with the company — a timeline that, he says, "definitely exceeded my goals."
The summer program "gave me a great, solid base on my training at such a young age," Finlay says. Sure, there were times when he and his new friends, being 9- and 10-year-old boys, would cause trouble, but he understood innately what his teachers were trying to do.
"While we were in the studio, they definitely taught discipline," he says. "I owe a lot to them."
With each summer, Finlay could sense the progress he was making in his growth, from one year to the next and "even from the beginning to the end of summer." He would return to his training in New York having been taught the art of repetition, essential to a dancer's ability to perfectly execute the steps every time.
"They really mold you in a certain way, and because it's so many classes a day, it makes muscle memory so much easier," he says. "The more you do a step right, the more you will do it right. I would come back, and all of those steps were in my body."
When Finlay was about 13 years old, his body started growing and "the light started turning on," as he sensed a dance career within his grasp. CPYB and its summer program teachers, a number of them guest teachers, helped nurture the idea by guiding him from one level to the next. Each level gave him "more and more courage to want to work harder."
"When it's still just a fun thing to do, you do all the steps but don't try to memorize every detail," he says. "At CPYB, I started to love it. It made me want to work and get to where I am."
Finlay remembers a partnering class where, even as he remained "the runt" among the boys, the teacher would pair him with the tallest girl.
The CPYB summer program offers students the chance to explore their artistry in a judgment-free zone, and it grounds students in the fundamentals needed for success at any company in the world. Finlay remembers a partnering class where, even as he remained "the runt" among the boys, the teacher would pair him with the tallest girl.
"They always push you to do more," he says. "As the competitive person I am, I thrived on that."
The program's variety of teachers also contributes to professional success, says Finlay. Working with different people and learning to comprehend their styles prepared him for interacting successfully with the diverse choreographers and colleagues from his daily life with NYCB.
As a student, Finlay would occasionally travel from New York to perform in CPYB productions, and he remains involved with CPYB. He worked with some of the students during CPYB's 2013 production of George Balanchine's The Nutcracker™. And, he is one of four summer program alumni among the 11 New York City Ballet dancers scheduled to perform a special presentation of works by Robbins, Balanchine and Wheeldon for a CPYB fundraiser on June 28 (on the Whitaker Center stage in Harrisburg). During that visit, the troupe will also perform excerpts exclusively for CPYB summer program students – an opportunity Finlay relishes as a chance to give back.
"I love helping out other kids so they can be lucky enough to get to where I am," he says.
Writer's Note: For a listing of Central Pennsylvania Youth Ballet alumni currently dancing professionally, visit CPYB.org Alumni In the Field.
M. Diane McCormick is a Harrisburg-based writer and lifelong lover of the arts. She is a regular contributor to the Harrisburg Patriot-News/Pennlive, Harrisburg Magazine, The Burg, and Susquehanna Style.