Did you know that each August Marcia Dale Weary opens the doors to the CPYB studios to share her proven syllabus?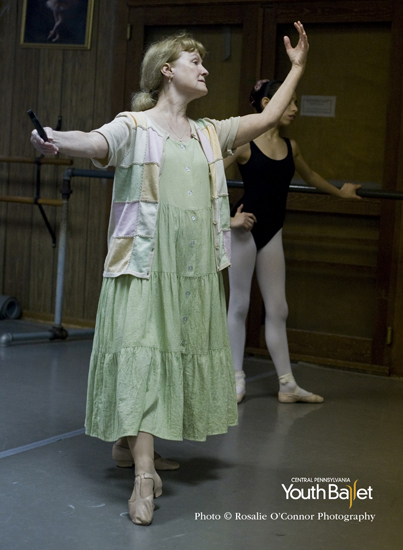 I have attended ballet performances across the U.S. and usually begin the evening by thumbing through the program to acquaint myself with the dancers about to grace the stage. A commonality often appears woven throughout the dancers' bios. I have the same realization when I peruse various dance reviews. Those same words that follow trained at or studied under: Central Pennsylvania Youth Ballet.
I think there is one major factor as to why this is: Marcia Dale Weary.
Marcia is _______.

You fill in the blank. I could go on forever, but just a few that come to mind are dedicated, persistent, compassionate, meticulous, spirited. All in all, a Genius!
With more than 80 highly successful alumni currently dancing professionally, not counting all those who have since retired from the stage and gone on to teaching, choreographic and arts management careers, one has to wonder what kind of magic is happening within the studios at CPYB. Is it something in the water? Is it something pumped in through the vents? Well, I can assure you that it is neither of the two. But, the question remains. What is behind the success at CPYB?
Teachers Workshop: Breaking down Marcia's methodologies through an informative series of lectures, interactive seminars, and class observations.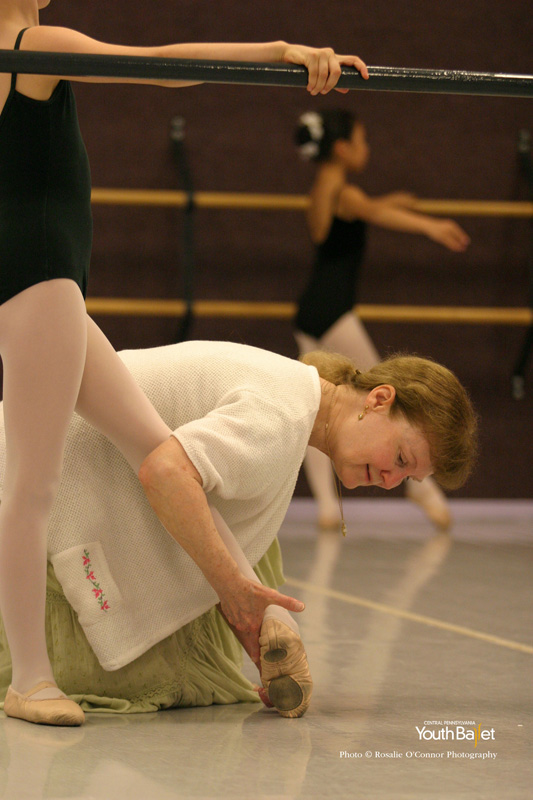 Part of Maria's magic has to do with how she has zeroed in on exactly how to teach — knowing what to teach, when to teach it, and in what order. She places huge importance on the basics. Yes, a perfect fifth, dagger straight tendus, and strong, appropriately held turnout from the upper leg. Until her students can perfect such basics, they cannot and will not progress. There is no lack of solid technique here!
Often teachers tend to shy away from the youngest levels. Possibly uncertain about what a young student can learn, how far to push, or simply not confident about how to teach a beginning level. Not Marcia. Those are her classes of choice. She loves working with the little ones. Much of Marcia's effectiveness comes from her being very hands on. Molding and shaping. The curvature of a pointed foot. The arc of the arm. Delicately placed fingers. An elegant épaulement. I liken it to a sculptor. Molding and shaping an untouched piece of clay into a lovely vase.
Dedication and expectation. Foundational elements to Marcia's magic. She believes success lies within each one of her students and refuses to let go of promise by not giving up on any one. This includes those oozing with natural talent, as well as those who need more time to develop. In response, young dancers develop faith in Marcia's philosophies.
"For me, teaching is caring about each individual," Marcia told me while discussing her ideology. "I also want them to learn that the rewards depend upon the time, energy, focus and repetition they put into it."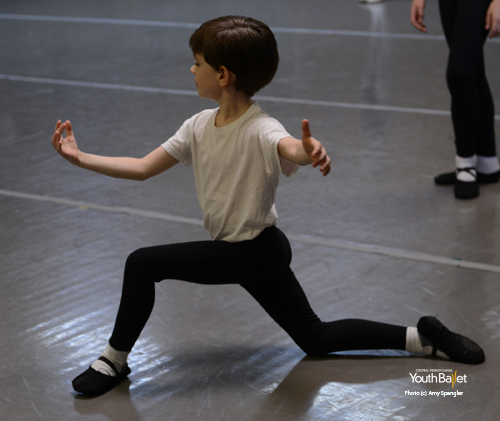 Long ago Marcia broke the mold of placing students in levels based on their age — she places them based on their ability. This instills an undeniable drive and commitment level in her students.
"I had to learn it was okay to expect more from my students," Marcia adds. "At first it was hard. But if a student does not attend class or misses performance rehearsals, they are not allowed to perform."
CPYB Associate Artistic Director Darla Hoover trained under Marcia on her way to a career with the New York City Ballet. She knows Marcia's methods entirely and today passes them on daily as a teacher. In her role as director of the Teachers Workshop, Darla looks to impart these methods to fellow dance educators.
"[Marcia] creates an atmosphere where kids want to come to ballet. They are eagerly there all day long. They want to be there." It seems that these students truly understand that success is being made of them.
Marcia's Passion [Short Film]
They Taught Me To … Ashley Bouder on Darla Hoover (Dance Magazine)
Ballet may seem like all doing. Repeat this step. Run through it again. But Marcia's students have learned that listening to her words is just as important. She paints pictures as she explains what she wants from them. Such visuals help them as they inch closer and closer to achieving their dreams. Many times I hear references to classical music and classic movies. "Dance like you are the violin" and "act like this character." Marcia brings a sense of history into the classroom and her students gain an even deeper appreciation of the art form.
" … a passion for what ballet can do for people."
So, why does Marcia open her doors and share her syllabus?
Darla answers that quickly, "Marcia wants the art form to survive and thrive. And not many people get the chance to learn the right way. She is so generous, willing to share in such a humble way."
"Marcia is the most genuine person you will ever meet," Darla goes on to say. "You have to witness her in action to understand why her technique is so successful. Her passion for the art form is contagious. It is not a passion to be successful — at least not in the way many would describe success today. It is a passion for what ballet can do for people."
Longtime CPYB faculty member and Teachers Workshop assistant Melinda Howe states it simply, "At the core of Marcia's methodology is hard work, determination, dedication. And, yes, her talent to teach." The seminar is "fun and relaxed, yet full of work and information," she adss.
Come. Be part of the magic. You will take home a gift of teaching that Marcia welcomes you to have. To learn more about how to register for the August 10-15 Workshop, visit Teachers Workshop at CPYB.org.