July 22, 2014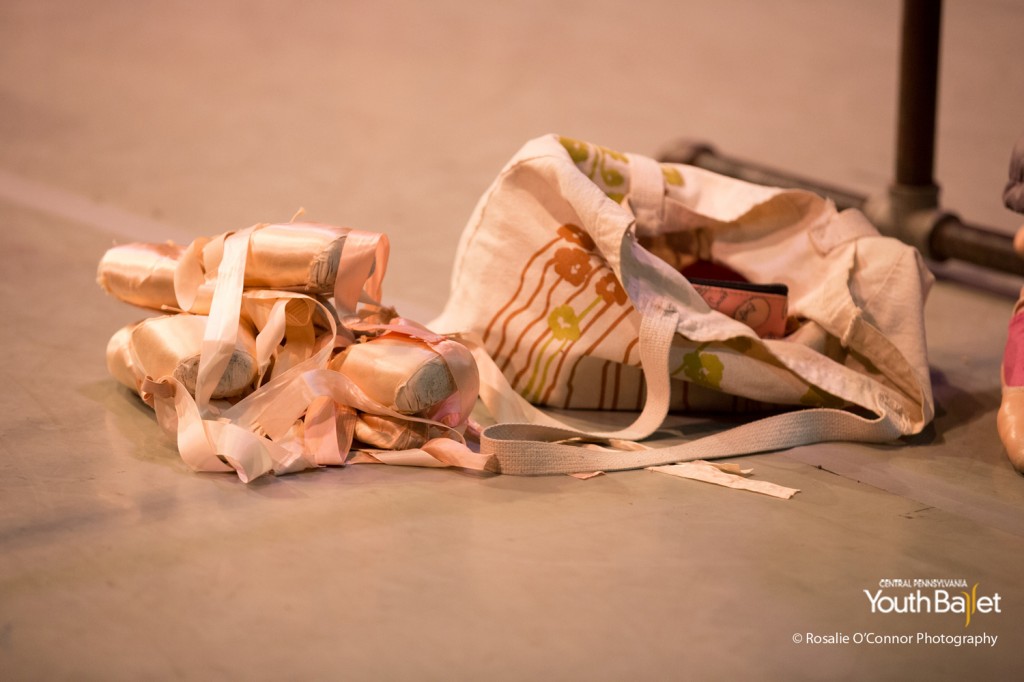 After just having completed another year of dance training, your summer intensive of choice can feel like a breath of fresh air. Taking classes from different teachers, receiving corrections — some possibly with a different approach, others new altogether — and expanding your circle of friends all help re-energize your dancing and trigger new perspectives.
No doubt you will return home a stronger dancer than when you arrived. While you begin to pack up your things and consider plans for your next year of training, you may start to question if it is time for a change. As you continue to mature as a dancer, you may wonder if your studio is the best fit for where you are now in your training.
Is It Time For A Change?
Let me help by first saying this: If you are questioning or even considering a change, then it is probably time for a change. Your instincts are tapping you on the shoulder and saying, "Hey, I'm trying to tell you something here."
A departure from a studio that you have spent years with can feel overwhelming. I am sure some are concerned with disappointing or hurting those who have invested so much time and energy in you. Others may feel a bit anxious at the possibility of leaving great friends. It's natural, because a decision like this should not be made lightly. At the same time, you need to clearly focus on what is directly ahead of you. Consider what it will take to help make you a better dancer in the long run. After all this is your path. No one else's.
Making A Change In 3 Wisdom-Filled Steps
Organize your thoughts. A decision such as this should not be rushed. Define what it is you need or maybe it is what you lack. Are you in need of more rigorous training? Will the possibility of higher quality performance experience drive and inspire you? What about those nasty bad habits that are taking forever to undo. See any of those forming? In order to travel down your path to success you must show progress. Has that come to a halt? Be honest in your self-evaluation. Answering these questions will help you to decide whether or not you have outgrown your studio.
That takes care of the artistic side. Okay. Time to involve your parents. This step heavily involves each member within your family. Begin taking a look at changes in commuting or relocation, as well as the costs involved. Will your added investment be outweighed by the expected return? Well, mathematically it should, but too much added strain on your selfdom can detract from making it a positive move. After carefully maneuvering through these two steps you can make a better decision.
So, you believe as a result of both a thoughtful and thorough deliberation that you are ready to move on. Some may consider that part of the process the hardest step. Now it is time to communicate your thoughts with those at your studio. You know the ones. Those who have invested all that time and energy in both wanting and helping you achieve your goals.
The most respectful way to go about this is to partner with your studio director or teacher. They know you. They have taught you for years. They will want, and quite frankly, they deserve the chance to share their input on what they believe is best for your training. Perhaps they share your same viewpoint — it is possible that they, too, believe it is time for you to spread your wings. They have taken you as far as they can take you. Remember this as you begin the discussion. Be up front and honest. There is no need to touch upon what they (the studio) are not doing for you. Keep the focus on your training needs. Show your appreciation. These individuals have helped you get to where you are today. Thank them. Communicate that you are now ready to branch out and take the next step in your training.
Handled in this way, every great teacher will be open to supporting your desire and drive. They will beam with pride, wish you well, and help you make the best change.